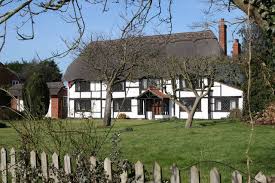 Riseley, is a small enclave in a very quiet area, indeed. There's not a lot of history surrounding the place as it seems to have kept itself to itself, so to speak, and in doing so, did not attract a whole lot of attention.
Within Riseley there is a grand country park that offers all manner of family fun from adventure play areas and petting farms for toddlers to a miniature railway, golf course, and best of all, battery-operated cars for kids to drive around the park. It is just a shame that I'm a lot older now and couldn't fit myself into one of those vehicles myself. I would have loved to have a go.
I was asked to cater Hog Roast Riseley at the park one nice, sunny summer's day. There was to be a raucous birthday party for twin ten-year-old boys which consisted of about 30 kids and each of them brought at least one parent! To the untrained eye, it looked like chaos; but from a child's point of view, it was definitely heaven.
Learn More About Hog Roast Riseley
As soon as I got the contract for this event, I contacted my waiting staff for assistance with the catering side of things and began to discuss what would be needed for the hog roast Riseley event. The twins' parents also got involved and while they had a huge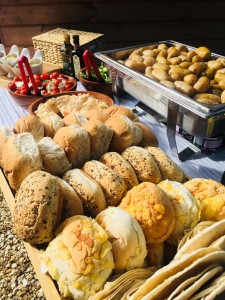 birthday cake specially designed for the day, they also asked The Spitting Pig to assist with two further dessert choices for the adults, as well as a selection of fresh, organic salads and breads. While the children snacked on crisps and crudités, the adults were refreshed with special Spitting Pig hors d'oeuvres such as their popular smoked salmon, mini pizzas, and dim sum. There were plenty of lovely things to drink, too, such as squash and flavoured waters for the kids and elderflower pressè for the adults.
I chose to bring along my Titan hog roasting machine, also manufactured by The Spitting Pig Company. The Titan is made of durable and rust-proof stainless steel and it can handle up to an 85lb hog on its spit roaster. However, for this party, and at the behest of the hosts, I set up the spit roaster to accommodate sausages for the children, a few whole chickens and racks of ribs for the adults. The different cooking times for each would keep me on my toes and busy throughout the time it would take to prepare it all. The Spitting Pig sent along three serving staff and one assistant for me to work with. Two of the staff immediately got stuck in to setting up tables groaning with the lovely foods I mentioned earlier as well as an entire table devoted to cold drinks beautifully set into fountains with a large ice sculpture in the middle of the table depicting a dragon with a long, spiky tail.
As you can imagine, the adults as well as the children were enthralled by this spectacle, and I must admit, it was impressive.
As I cooked the various meats, and the potatoes were roasting in the oven, I had a chance to meet a number of people attending the event. A great deal of them came from out of town and the wide variety of industries in which they worked was very interesting. I was able to discuss my work with them and this, along with the wonderful smells of roasting meat, helped to garner an interest on their part in what I, and The Spitting Pig, can offer in terms of hog roast hire Riseley services.
The Best Hog Roast Caterer In Riseley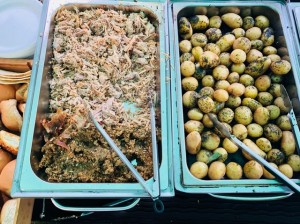 The flexibility and affordability of me, as the caterer, and The Spitting Pig Company as my partners, if I can call them that, always amazes people. They see the professional way the event is handled and the efficiency of the staff, and they automatically think it will be expensive. And while feeding nearly 80 people does tend to cost a bit of money, it is always an eye-opener on how little that cost might be.
I was happy to find that Hog Roast Riseley was as success. There's a lot of job satisfaction in catering hog roasts. It involves not just high quality food and service, but also high-quality attitude toward