So you have heard all about the wonderful catering skills that the Spitting Pig Berkshire team have to offer…. but what if you fancy having more of a hands on hog roast? Perhaps reading about how much we love to prepare and cook a tasty hog roast feast has made you want to experience the joys of hog roasting first hand? Or perhaps you are dying to sample a tasty spit roasted pig but are working to a tight budget and need a super cost effective way to feed lots of people?
If any of these thoughts sound familiar then read on because you have landed on the right webpage. This our machine hire section and here you can find out all about our fantastic machine hire service and why it might be just the thing you need at your next party. Hiring and using one of our machines couldn't be any easier so read on to find out more.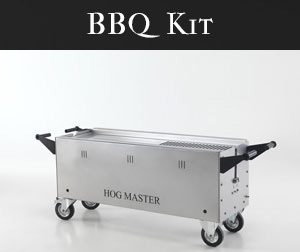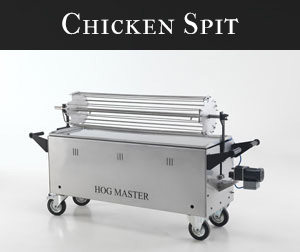 Take a look below and see what is included in the machine hire package:
• A quality Spitting Pig machine – Easy to use and reliable our machines are perfect for getting that pig cooked just right so weather you are doing your first ever hog roast or your hundredth you really cant go wrong.
• Delivery to your doorstep – You don't need to travel to us, we are more than happy to bring your hog roast machine right to your door. Wherever you may be in Berkshire or its surrounding areas we can bring the machine to you. Best of all this is at absolutely no extra charge as delivery is included in the hire package price.
• Collection when you have finished – When the party is over the next day the last thing you will feel like doing is driving to us to return the machine, after all you will probably have a million other things to do and its more than likely that you had a few cheeky drinks to celebrate the success of your very own hog roast so traveling will be the last thing you feel like doing. Don't worry as the Spitting Pig Berkshire team will take away all the hassle by collecting the machine from you. Once again this is at no extra cost and is simply part of the hire package.
• The gas required to power the machine – Our machines are gas powered and we will supply more than enough gas to power the machine to do a full hog roast. As before this also at no extra cost and just another part of the service.
• Demonstration and advice – If you have never done a hog roast yourself before then we will be more than happy to assist you. We can give you a demonstration and answer any questions you may have. We can also share our tricks of the trade with you so that you too can create the perfect hog roast.
Our machines are also available for purchase, so if you would like to have your very own hog roast machine then visit our website today.
Guaranteed To Impress Your Guests
Our family have been farming the best livestock and produce in Berkshire for generations from our Free range pigs and chickens to our award winning kelly bronze turkeys, we pride ourselves on providing the best produce for our hog roast catering service. Our food and menus contain all free range local meat ensuring the tastiest cuts and quality hog roasts. Our superb local produce cooked in a traditional spit roast provides simple enjoyment and a great dining experience for all our customers. In addition to our food and menus all our hand built roasting machines come with a life time guarantee for service and a quality guarantee on the food and flavour it produces.
Our customer often fall in love with the succulent juicy meat and menus we provide, as we hope you will to. Word of mouth has spread fast and recently we have catered for events all across Berkshire including hog roast Sunningdale and hog roast Sandhurst. Every event we have catered for is unique and hiring or buying a hog roast machine will make your party a little different from most. An extravagant centre piece and a top quality catering service Spitting Pig Berkshire is here to help you make your next event a great success.
[+ show][- hide]