Hello and welcome to the wonderful world of hog roasting in Berkshire. We are a Berkshire hog roast catering company with a difference. If you are looking for good quality catering, excellent service and great value prices then look no further as you have come to the right place. Based in Wokingham in Berkshire we offer our services throughout Berkshire and its surrounding areas. Read on to find out that a hog roast from the Spitting Pig Berkshire team is like no other.
Hog Roast Berkshire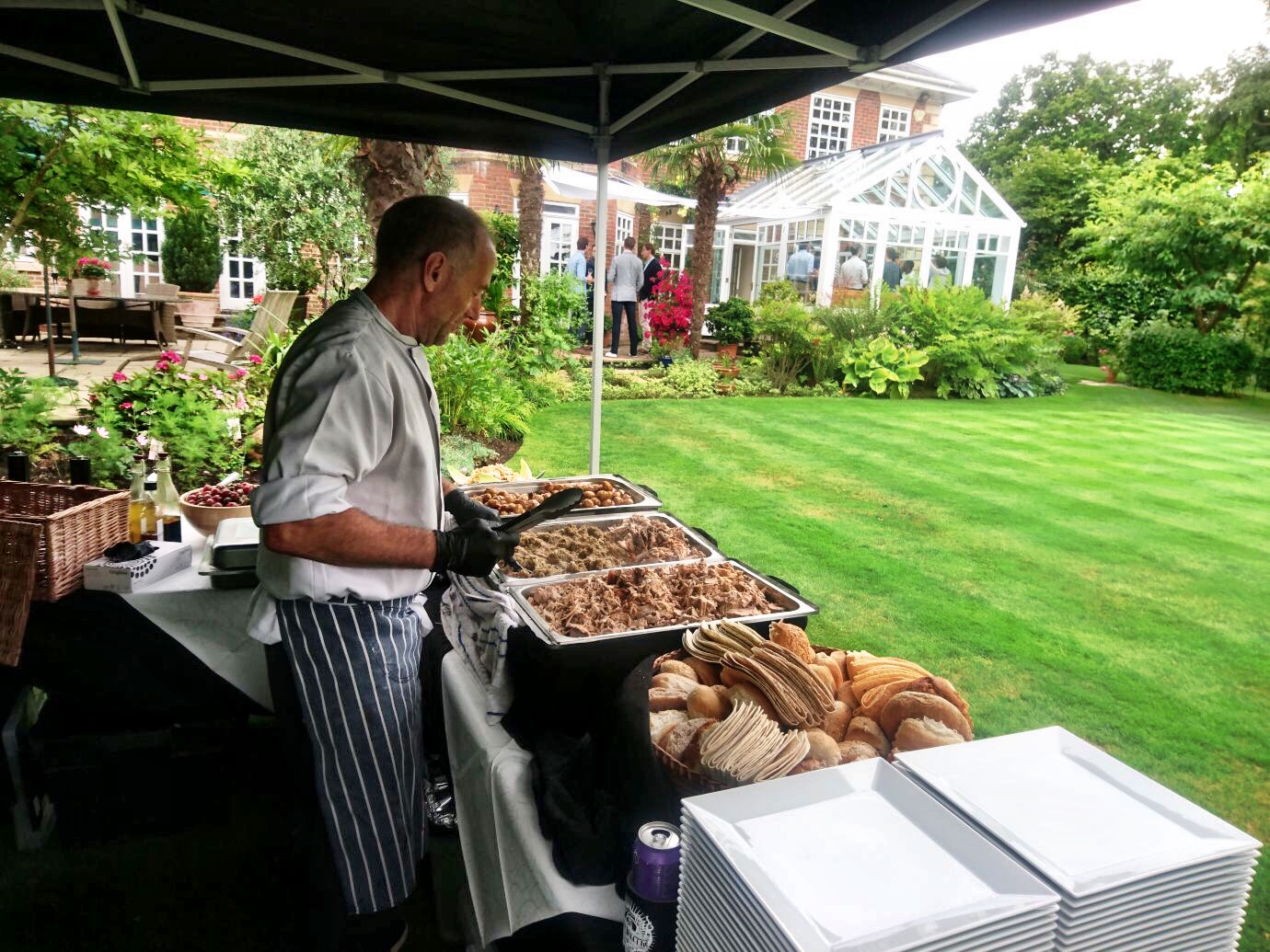 We run the business from our family farm Barkham Manor and have our own new purpose built venue designed as a large open plan country barn. It is a fantastic venue in a beautiful location and is available for hire for your event whatever the occasion. We hold a number of weddings each year, one couple last year even had tee-pees in our field next to the barn and made a full weekend of their wedding. Along with ample parking space and a beautiful enclosed courtyard it really is the perfect spot.
Spitting Pig Berkshire provides an affordable catering alternative for all types of events, creating a menu and package to suit your appetite and budget. With the visual impact of the roasting machines and fresh meat sourced from our own farm we have made Spitting Pig Berkshire the ideal solution for providing affordable, tasty catering solutions. We provide hog roasts for all types of occasion small or large, from birthdays and weddings to business and corporate events.
Passionate About What We do
Catering and Hog roasting are our 2 great passions and we're here to provide you with a service you deserve. We'd love to prepare and cook you some great food with our machines and expert chefs and see the smile on you, your friends and guests faces. We'll help you plan an amazing event that demands praise. We've had the good fortune of catering at a variety of events and celebrations over the years and would nothing more than to provide our services for yours. It doesn't matter if you're looking for a humble pig sandwich or a 5 course meal served up by our wonderful chefs and waiting team – if it's theoretically possible we can probably do it!
Our most common and specialised menus are for corporate hospitality, weddings and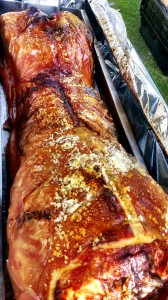 parties. But we pride ourselves on being able to cater for for any and all of our clients' needs, occasion and budget. If the menus aren't 100% to your liking we can make necessary changes to ensure you're getting exactly what you're looking for. It's important for both parties – You and us – that all details are perfected so we can give you the magical event you deserve, but also for us to make and maintain a strong relationship with yourself while building new ones with your guests. When we work for you, you can be sure we'll provide a flawless hog roast catering service that the rest can't even equal, let alone out-do.
Hog roasting is ideal for parties, corporate events or general celebrations; creating tasty food that'll not only whet your appetite, but in the process also giving guests a wonderful visual display. A hog roast on the go is a real contributor to a party and festive atmosphere, guaranteed to get people talking. Prepared and cooked on site for all your guests to see, it's quite a sight to marvel over.
[peekaboo]
[peekaboo_content]
Despite the low standards of our hog roast Berkshire competitors, we aim to provide our services to the highest of standards, at every event, without fail. It's for this reason that we go out of our way to hire and train only the best chefs and waiting staff to our tall standards, venturing deep into our pockets to guarantee that all clients are satisfied with our pig roast catering. There are no compromises or penny saving when it comes to machines and the produce we use, either. We carry and use for our catering service a number of different machines that come with various attachments, all of which are made in-house by our team to maintain maximum quality and usability. The spit roasting machines we make are some of the best there are, sold and shipped all over the world for use by other catering companies who share the same value for high quality service.
Traditional Hog Roast's at Ascot
Throughout History the traditional hog roast Ascot has worked out as the most economical cooking method for a large amount of people. One large joint of meat can be cut and shared amongst a large group, with guests enjoying as much as they want before their appetite is satisfied. At birthdays, weddings, Halloween and hog roast Newbury parties people often comment on how much they enjoyed our hog roast in Windsor providing juicy quality cooked food and being able to come back and feast at their leisure. The formality of a sit down meal and set range of menus makes most events unnecessarily strict and pretentious.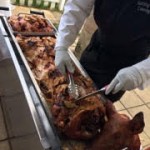 A Hog roast or roasting machine provides a relaxed dining experience designed to cater to and increase the enjoyment of your guests. Serving each guest individually or letting them help themselves means guests mingle and talk more than a formal meal were guests are restricted to the people on their table and the guests sat next to them. For your next party or event try a Hog Roast and let Spitting Pig Berkshire make it the most enjoyable party ever.
Family Owned Local Business
Spitting Pig Berkshire is a family owned local business which provides locally bred meat, the pride we have in our produce extends through every event we host and the feed back we receive is testament to the quality of our service. Our produce as well as Hog Roast Catering is of great importance to us and the enjoyment we provide to our customers. We welcome anyone to try the food and cooking methods my family has used for generations as I am sure they will enjoy a Hog Roast as much as we have.
As a small Family business we understand the difficulty in providing catering and food at Parties and family gatherings. With over ten years experience in providing Hog Roasts and catering in Berkshire at Ascot, Newbury and Windsor Spitting Pig can tailor a package to suit your needs and guests tastes. Every Aspect of the menu and service we provide is designed around our customers to provide you with the perfect Hog Roast and make sure the catering of your event is taken care of. With Spitting Pig your event and catering is in safe hands.
The attachments mentioned above enable us to cook a variety of fresh meats, so if hog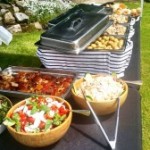 isn't your thing or you opt for one of our more varied menus these machine add-ons will be used to roast chicken, turkey, lamb, beef, venison and much more. Also offered with our menus are jacket potatoes, vegetables, salads and side dishes All of which are cooked on site by us, with our machines. Worry not if you're holding an indoor event, we've tailored our machines to be both indoor and outdoor compatible!
All of our pigs and meats are sourced ethically and locally on our farm. They're born, bred and reared in the great outdoors by local farmers, making them as good in quality as you're likely to find. But if you're looking for something a little more specific we'll go out of our way to source specific breeds, to save you the trouble. Keep in mind though that the price of the service can rise some with requests like the above. If you have any other requests in relation to the menu in general we can accommodate for any people with allergies or dietary needs and as mentioned earlier we have plenty of delicious side dishes for any vegetarians in attendance.
Our team of hog roast caterers are always available to set up tables and dinnerware. We can even help you with choosing a venue if you're not quite sure and would like our recommendations from our own experiences within Wokingham and surrounding areas such as, but not restricted to Reading and Wokingham.
Have a quick look at some of our menus on the menu page today and you'll find we offer an array of different services to suit your event and budget. Whatever your reasons might be, whether it's Christmas, Easter, Bonfire Night, your Birthday, your Wedding, a BBQ etc, we're beyond capable and would be delighted to help make your event that little bit more special. It would be great to hear from you and build a strong business relationship and friendship if the idea of hog roasting sounds as good to you as it does us. If you desire any more information just give us a call or an Email, our details can be found on the Contact page. We look forward to hearing from you and can give you a consultation over the phone.
So far our progression into the world of hog roasting has been most successful. We have managed to build up a vast client base in and around the Berkshire area and we are now everybody's firm favourite for party catering in the local vicinity. Our popularity has spread by word of mouth as our customers are always left more than impressed with the food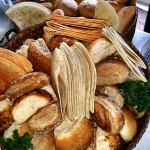 and service we provide.
We put our success so far down to a few factors. First of all the outstanding quality of our food, not only is our fresh free range meat great quality and outstanding taste but all the extras we provide will also be of the highest standards. Second of all we use the best machines on the market. The Spitting Pig hog roast machines are second to non not only are they reliable but they have been designed by the industries leading experts to cook the hog roast feasts to perfection. Lastly our popularity is largely down to the service we provide. Myself and the rest of the Spitting Pig Berkshire team are a friendly professional bunch and we just want to work hard so that you enjoy eating the hog roast as much as we enjoy preparing and cooking it for you.
So for a special occasion why not try a hog roast from the hog roast Berkshire team? We can offer a fully catered service which will include myself or one of the other hog roaster's at your event to cook, carve and serve. We will use one of our great quality free range saddleback pigs and cook it to perfection on one of our top of the range Spitting Pig machines. The feast is not complete there though as we can serve up a selection of extras to compliment your hog roast. Our most popular Spitting Pig Berkshire menu consists of the whole hog roast complete with soft bread rolls and home made apple sauce and stuffing and some crunch crackling on the side to complete the perfect hog roast snack menu. Of course it doesn't have to end there if you would prefer a hog roast meal or even a hog roast feats then we can meet your needs.
We offer some tasty sides such as a selection of fresh salads, seasonal locally produced vegetable dishes and an array of tasty potatoes choices. If requested we can also go that extra mile and offer you luxury canapes and tempting desserts so you can really indulge during your hog roast feast.[/peekaboo_content]