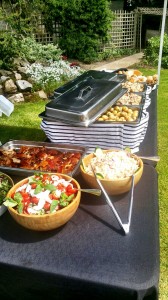 So that special event or milestone birthday is nearing and you're looking to throw the best party you can, the best in town, even? You've come to the right place — Spitting Pig Berkshire are Bracknell's only expert BBQ caterers in hog roasting and spit roasting! We're a dedicated group of trained professionals and our love is hog roasting, hog roasting, and a little more hog roasting. With years, decades even, of experience and thousands of events under our belt, we're on hand to make your celebrations that little bit more special. Having catered for a vast amount of parties and occasions, whether it's a backyard of 20 people or a field of 2,000, we're the best at what we do, and what we do is the best!
Supplying Only The Best
In the Past Spitting Pig has provided catering to private parties and events across Berkshire from hog roast Maidenhead to hog roast Caversham we have enjoyed all the parties we have been involved with. As well as the guests enjoying succulent beef, pork and chicken roasted on our spit machines, our machines are a good method of keeping guests attention and entertained. A hog roast machine is a spectacle as well as a catering option at your next party or family event. In terms of corporate events Spitting Pig is well experienced in providing catering and food for business, corporate and promotional events. We offer a clean professional service for your event and a package and menu to suit your needs. We can take care all the hassle out of your event or organisation.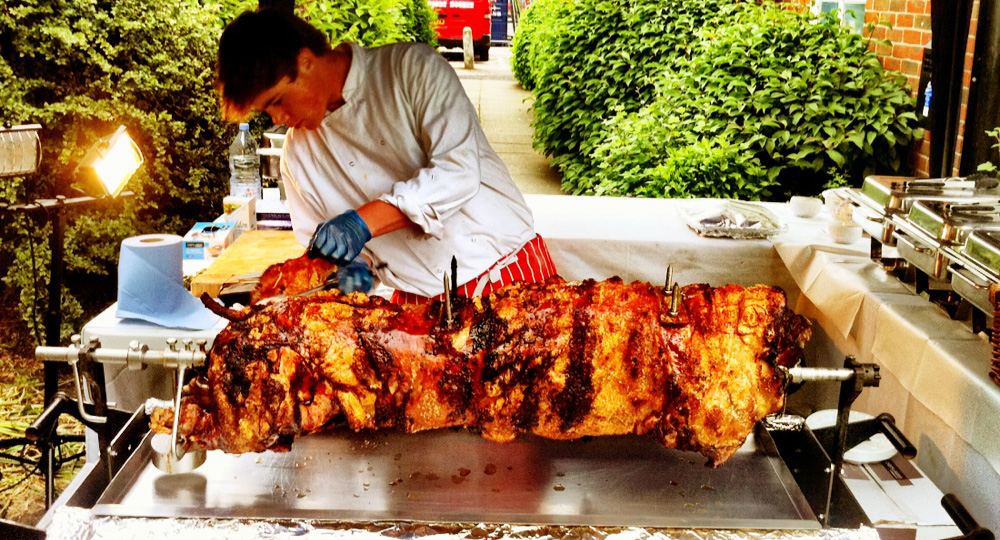 As we have provided catering for office parties, functions and business meetings all over Berkshire including a hog roast party. Our professional team are experts in organising and catering for large groups of people and our success and the popularity of organic food has seen us become a popular catering option at weddings. Although the hog roast is a traditional cooking method steeped in history it has become a talking point and must have at most modern weddings. In a move away from traditional formal weddings our customers are opting for a more hands on, honest and informal option with a hog roast machine. During the summer a hog roast or roasting machine is ideal for an outdoor reception. During winter the roasting machines can be used indoors to provide hot healthy warm food delivered straight from the spit.
A Host Of Fully Qualified Catering Teams
We're confident that our involvement will not only improve the event, but increase turn-out and revenue(If you're a pub or simply charging admissions, etc). The theatre of a good old fashioned spit roast is as good as they come and sure to turn some heads, while getting folks talking. And who better than Spitting Pig? Our Hog Roast Berkshire catering is content with only the greatest of services. That's why we shun the rest and make all our spit roasting machines in-house.
Optimised and crafted by our experts, we use second-to-none machines for the best results. A common question we get about our machines is just what they can cook – is it only hogs? Our spit roasting machines can actually cook any number of meats, and even non-meats — from strip loins of prime beef, whole lambs, chickens(35 in but 2 hours) and an army of jacket potatoes! Thanks to our own custom attachments, we can cook a wide range of things.
[peekaboo]
[peekaboo_content]
Our hog roast services won't just leave you with a stress-free event, you'll also be receiving some of the finest food there is. Everything we make is of the highest culinary quality, with taste that can only be reached with our custom-tailored machines and expert staff. We take the art of spit roasting very seriously indeed; highlighted by both our custom-built hog roasting machines and the strict quality requirements we set ourselves. We ethically source premium meats and produce from trusted, proven suppliers.
Be it the hogs themselves or chickens, potatoes, and even the herbs! With a host of side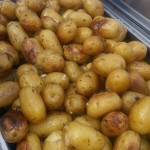 dishes also readily available, the supreme standards of our catering service, as well as the pleasure and enjoyment our clients and guests get from the service, we know that we're the right choice for you. As the client you get to dictate the menu — the seasoning and marinade, meats, side dishes etc, are entirely of your choosing. We can also provide Kosher or Halal meat where required. If you'd like some more information on the food we can provide and cook, please do take a look at our menus. Don't be put off if what you require or have in mind isn't on there either, as you can get in touch with us to discuss alterations of custom menus.
Contrary to other spit roast and hog roast companies, all our pigs(or lambs, chickens, turkeys etc) are cooked on site, for the entertainment of your guests—and of course the superior taste and quality of freshly cooked meats that go hand-in-hand with spit roasting. This means the hog will take a good number of hours to cook. With that in mind, and regardless of event size, be ready for us to arrive a bit early! We like to look at this as a positive, though. As one of our fully trained chefs will always be about to take any late questions, concerns and curiosities you might have. While the rest of our team are always around and available to help you with any pre-party preparations(laying tables, organising seating etc). If this sounds like something you'd be interested in, we look forward to hearing from you and welcome any further questions you may have.
Areas in Berkshire we offer our hog roast services too: Ascot, Bracknell, Caversham, Crowthorne, Earley, Englefield Green, Hungerford, Maidenhead, Newbury, Reading, Ruscombe, Sandhurst, Slough, Sunningdale, Sunninghill, Windsor, Tilehurst, Twyford, Thatcham, Wokingham.
Hog Roast Berkshire cater many events and make it personal to you. We have catered numerous events including Private parties, Christenings and many more. Spitting Pig Berkshire is a franchise of the Spitting Pig company who have been the market leaders for the last 20 years. We take great pride when it comes to our customers events and that is why we receive many recommendations and repeat bookings.
We do not want to just turn up on the day un prepared without listening to what our clients truly want and we would also advise if necessary. As a Hog Roasting Company we have a team of professionals that not only cook but also take the time and put the effort in to make the event as memorable as it can be and to make sure the day is thoroughly enjoyed by all. We will attempt to make sure all the avenues are clear so there will be no mishaps on the day, not only putting our customers minds at rest but also ours aswell.
The idea of having a hog roast certainly lights people's faces up as this is a cost effective way of feeding many and also having a central focal point for all to see, not only that , but the aroma that lingers in the air gets peoples appetites going and can also lead into conversation amongst the guests. We can travel in and around the Berkshire area and still impress your guests with an amazing feast for all. Hog roasting is not just about cooking a pig, it takes time, organising and travelling not forgetting the time spent at your event but also the clean up operation after.
Hog roasts are becoming more and more popular as they beat off any boring buffet, leaving you with an unbeatable taste, and leaving you and your guests wanting more. As we run our own farm we understand that only the best quality meats and produce should be used. Not only the meats but also the other dishes that go with the meal, like the fresh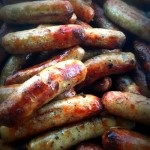 multiple salad dishes, our homemade sauces to accompany the succulent meats right down to the tableware, crockery and cutlery. Alternatively if your not a hog roast lover then we have other dishes on offer like the BBQ menu, Vegetarian dishes and Halal meat. Remember we are here to cater for your needs so anything can also be arranged. We have many different tasty Menu's and if you have a high number of people attending your event and want a choice of meats cooked then we can cook as many different meats for you and your guests on the day.
Wherever you stage your event, indoors or outdoors we come fully equipped, have the experience and techniques to be able to manage any location. We manufacture our machines and this is another bonus as we are able to access any areas as our machines come in all shapes and sizes.
We hire out our machines for our customers that wish to cook for themselves, this can be with or without us sourcing the meat for you. We can deliver and collect the machine at your convenience.
If you would like to go ahead and book with us a deposit is required to secure the date in question then the remainder to be paid on the day. Please do not hesitate to contact us on the 0800 number or alternatively complete our online enquiry form. Please contact us if you have any questions about our Menu's, availability or what we provide on the day as we know this is the key to your event being a great success. If you want reassurance about our services then you can check out our testimonials page and see our customer's reviews on events we have already catered for. Our office staff are here 9am to 5pm Monday to Friday to help assist you with your requirements. Please bear in mind that the summer months become booked up very quickly so if you are thinking of having a celebration then book early so your not disappointed, that way you are not chasing around for another catering firm as the date draws nearer as this adds more pressure and probably more cost incurred.
[/peekaboo_content]