School productions can include plays, musicals, talent shows, concerts, and more- giving children the opportunity to show off their creative and artistic skills. To elevate your school production, why not choose to upgrade your interval by providing delicious Hog Roast Eversley catering? We have many different menus to choose from, with something that is ideal for any event! Here is just one of the many family-friendly menus that we can provide…
A local school in Berkshire were excited to host their first school production of the year this October. The production included music from different groups within the school, including the orchestra and choir. For the intermission, our catering manager Roy was contacted to see which Hog Roast Eversley menu would be ideal for the event. The menu needed to be versatile and simplistic, so that it could be enjoyed during a brief intermission before the production resumed. After discussing the catering needs we decided that our Classic Hog Roast menu was an ideal choice.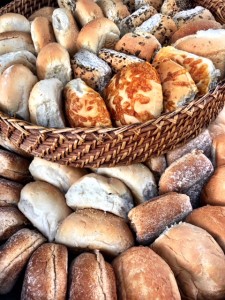 On the day of the event, Hog Roast Eversley set up a catering station within the school, giving ourselves plenty of time to slow-roast the hog before the 7:00 pm mealtime. The hog was roasted for approximately 5 hours, ensuring that it was packed full of natural juices and flavours. For meat-free guests, we also served BBQ pulled jackfruit. Alongside the mains, we served fresh bread rolls and wraps (including a gluten-free option), sage and onion stuffing, and homemade applesauce.
When the guests were ready to eat, our Hog Roast Eversley chef expertly carved the meat and served it to the guests with their choice of accompaniments. Despite being a simplistic menu, it is one that is always enjoyed by the guests and is definitely a firm favourite!
Is your school in need of catering for the 2021/22 academic year? If so, get in touch with Hog Roast Eversley today to book your date. Simply let us know your party size and location and we can begin to plan your perfect catering package. We hope to hear from you soon!