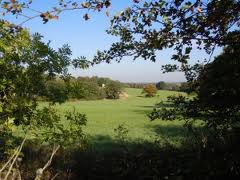 Located in the Forest, Binfield is a beautiful village in Berkshire. Home to almost 7500 residents, Binfield has all the amenities you could ask for a village of this size. Amongst the shops and takeaways there's a post-office, doctor's surgery and three hair dressers. In addition, there are four popular public houses and well supported cricket and football teams. Amongst its picturesque surroundings are Farley Wood, Billingbear Park and Amen Corner, offering many features such as Farley Moor Lake, if you fancy a pretty little wander! Binfield was also home to some famous people such as poet Alexander Pope who lived in Pope Manor and the past Prime Minister William Pitt the Elder! Hog roast Binfield has had much fun in catering different events around Binfield and we are hungry for more so feel free to contact hog roast hire Binfield today!
Our largest event in Binfield to date was the Festival of Golf that took place at the Blue Mountain Golf Course. This 18-hole course couldn't ask for a more beautiful setting than that of Binfield and the Festival sees keen golfers of all ages flock to the course. Over the day you can enter the Family Tri-golf event, have your swing checked or test your skills in the Golf Skills Challenge! Hog roast Binfield were asked to feed those hungry families with our 'take-away' roast pork rolls that are accompanied by our 'ace' apple sauce and a 'wedge' of stuffing! Whilst we had fun matching golf terms to our culinary 'cuts', our food went down like a 'hole in one'!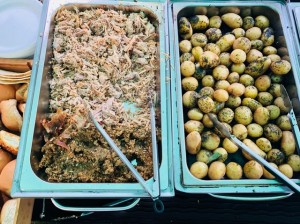 Stop I hear you cry! Well lets move on to our next event, which took place in the Binfield Club, the aptly named Binfield Club Fun day! The Club, once a working men's club is now the hub of the village hosting live entertainment, charity functions and comedy acts. The Fun day is, as you can imagine a family day where all ages enjoyed soaking each other in the stocks, scoring on the coconut shy and live music throughout the day. The winning attraction though was the Bucking Bronco, which seemed to spark more competitiveness than a local derby at Binfield FC. Whilst, people clung on for their dear lives, we were safe and secure rustling up our homemade burgers and sausages on the barbeque. Although we may have tried the Bucking Bronco once or twice! We had so much fun that we hope hog roast hire Binfield is invited next year!
The Best Hog Roasts In Binfield
Although Binfield Club prides itself on being the cheapest drink in the village, Binfield offers some fabulous drinking holes. One of which is the Stag and Hounds Pub. Dating back to the 14th Century, this village pub offers a range of cask ales that change monthly, a brand new food menu and, strange but true, houses its own library! It was through this pub that hog roast Binfield was hired for another event in the village. This was a wedding that took place at the Binfield Memorial Hall. Unfortunately, the caterer's the couple had booked had cancelled due to a double booking and therefore they needed an alternative. They turned to hog roast hire Binfield. The bride and groom chose our top wedding package and we didn't disappoint! This one includes our evening buffet as well as the main wedding breakfast. In addition, our front of house staff served champagne and canapés, so the guests enjoy bite size bliss whilst the bride and groom mingled!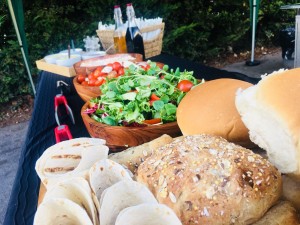 Although the dress always takes centre stage at a wedding our food did a good job in coming second! The guests looked on in delight at our roasted lamb and beef served for the main course! The tender meats were accompanied by our freshly prepared couscous and Mediterranean pasta, coleslaw and seasonal vegetables! To finish off the meal perfectly we served the guests with sumptuous profiteroles and vacherins of strawberries and passion fruit cream. The bride and groom were delighted with the food and loved the service they received. Whilst the guests enjoyed the music we busied ourselves in setting up the evening buffet where this couple had opted for our trademark roast pork. Whilst the guests tucked into their tasty rolls, we tidied up and slipped away for a well deserved rest!
These are just some of our brilliant experiences from Binfield. We would love to have more, so if you are throwing a party, or holding a fete don't look elsewhere, book hog roast Binfield to cater for you!