As a business ourselves, we understand the importance of first impressions and making the right impression. The right atmosphere and making people feel at ease is the key to having a contract signed and shaken hands, as appose to the contract been thrown aside. Spitting Pig Berkshire are on hand to help with the cuisine so that it is only the meetings you have to worry about and not the food.
Our Hog roasts are sure to have you onto a winner, in terms of visual, taste, smell, not forgetting it all looks very professional. We are self sufficient, well prepared and versatile. We can adapt to the meetings being very discreet or cater for more open planned areas, we can prepare our food wherever you like.
When it comes to Corporate catering the vast numbers is not a problem as we are able to serve to many, this comes with the years of experience we hold and we have also learnt alot over the years by catering past events. We cater every ethnic background, religion and dietary needs.
We use only the freshest of ingredients, free range produce and homemade sauces and basting flavours and herbs. When it comes to having a Hog roast, this is by far one of the easiest ways to feed many and still keep costs to a minimum unless you want to splash out, and we want it to be appreciated by all when you see the slow turning spit roasted meat being cooked. Our machines are top of the range made from stainless steel and they have a glass viewing panel for all to see.
We have a number of Menu's to choose from, whether it be a Pig in a bun or the more impressive Menu's that include canapés, starters, Hog roast and delicious desserts. We cook any choice of meat not just the Pig, we can cook lamb, chicken, turkey, beef. We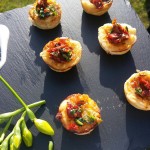 also have an array of side dishes to accompany the meats including salads, potatoes, but we will happily cater what you request.
Spitting Pig Berkshire are able to cover many areas situated in and around and can serve anytime day or night. We can help you take care of the whole hog roast event and even provide the drinks and any additional extras you may need, as we have built a strong rapport with businesses, venues and can even organize the music and marquee hire. All you have to do is just give the team a call and they will be happy to discuss your request down to the finer details. We want to give you, your employees, future business partners the dining experience to be remembered. Helping businesses seal contracts and helping motivate staff at Christmas parties.
Why not choose Spitting Pig Berkshire for your next corporate event and let us show you how it is done. Let us entertain your staff, clients and guests by providing quality food at reasonable prices whilst you relax and enjoy the confidence that our professional team will bring to life.
If you are thinking more economically you may want to hire the machine, all our rentals are available on the date specified upto a month if needed. They would be delivered and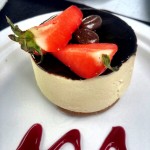 collected after use and come with the gas.
If you would like ay further details about any of our services that we provide then please do not hesitate to contact us either by telephone or email or if you would like to know more about or Menu's then please click on any of the Menu icons and our selection of Menu's will be brought up on the page. Our Spitting Pig office will take your call or reply to any of your email request by taking some information and then will reply promptly with a price.
Back To Menus