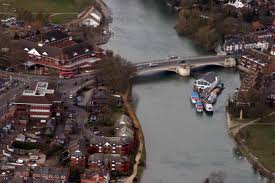 When you think of farmers, what do you think of, well, forget the stereotype and instead think of myself, Roy Maslin with my wife and two sons. Together, we not only rear award winning Kellybronze turkeys and perfect pigs. We are also well known in Caversham as hog roast caterers and so we should be; the Maslin family really enjoys hog roasting.
We love the farm life and we love our animals but it's also good to get out into Caversham and share the delights of a special hog roast Caversham home reared pigs. Just as we take great pride in producing quality Kellybronze turkeys and Saddleback pigs, we are equally proud of our abilities as caterers of hog roast in Caversham. It may not be the biggest place in the world. But if you want to sample hog roast catering at its best, then Caversham is the centre of the universe!
The Best Hog Roasts In Caversham
Roasting a hog, on a scorching hot day in the summer really is the perfect way to spend a day! We recently catered at a birthday party at the height of summer at a garden party. It was an absolutely beautiful garden full of gorgeous shrubs and flower beds. It was a pleasure to roast a hog in such a picturesque location. Once we had set up our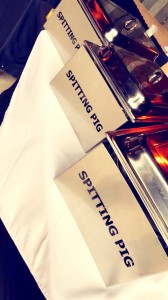 machine it was time to get the show on the road as we began to prepare the hog and then place it on the spit pole so it could roast. The hogs accompaniments are always made from scratch on site and this event was no different. The hog had been roasted to perfection and was ready to be carved onto some soft floured rolls and accompanied by stuffing, handmade apple sauce and the pigs very own crispy crackling. Obviously this was done at the guests request with the majority having a succulent hog roast sandwich with all the trimmings.
A Maslin hog roast Caversham party features the very best succulent Saddleback pigs, which we have painstakingly reared on the Maslin family farm. Each one of them free range reared. You'll find no additives, growth promoters, drugs or any other modern nonsense in our pigs: these are the pig business. As hog roast Caversham caterers, we serve only the very best. We don't mind long days and hard nights on the farm seeing to the pigs and turkeys and we really look forward to the final piece of the puzzle hog roast Caversham Catering. A hog roast Caversham pig can feed up to around one hundred hungry Caversham folk. Our Saddlebacks get a healthy six hours cooking time to produce hog roast bliss and cracking crackling.
Leaders In Our Field
Over the years, we've been hog roast caterers for many different Caversham events. We've done a number of roasts following rowing events at Caversham lakes (that rowing is hungry work you know), some splendid weddings, christenings, garden parties, lots of birthdays and even a few funeral wakes. Hog roast always proves popular for workplace events and corporate evenings as it strikes a nice balance between an informal meal and more formal food.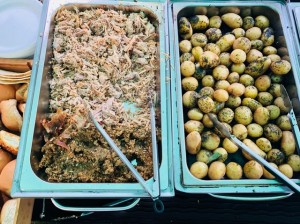 Caversham people work hard and play hard and a bit of a hog roast party gives them an opportunity to relax and have a good time. It's that sort of food and what makes our 'other' lives as hog roast caterers to the people of Caversham so rewarding. Being a hog roast caterer takes dedication, time and effort but ask any of the people who sample our great tasting hog roast what they think and the feedback will be a unanimous and hearty thumbs up. Hog roast catering in Caversham is rewarding for us because people come up to us time and again and say 'that was the best pork I have ever tasted' or 'I am booking you for my anniversary next year'. When you get feedback like that, you know that you are doing something right.