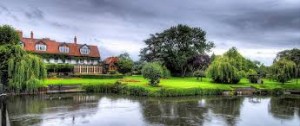 Fresh great tasting food coupled with friendly, professional service ready to suit your culinary needs. Hog roast Earley brings to its customers a truly one off dining experience.
If you are looking for something a little different for your event this year adding a little crackle to your corporate function, garden party, wedding, or even Olympic celebration here at Spitting Pig we pride ourselves in providing that extra bit of fizzle. Hog roast Earley can provide a truly unique catering experience bring the feast into the 21st Century, turning the meal into the centre piece of the occasion and giving the customer amazing food prepared and cooked as part of the event.
The Best Hog Roasts In Earley
So if you are thinking of holding an event, no matter the size, under the crooked Spire or maybe down by the river, then we can provide all of your culinary needs. Earley has an unusually rural setting for such a large town, which provides opportunities for great outdoor events and parties in some truly wonderful settings. Just a stone's throw from White knights Lake and of course with the woods overlooking the whole town it is an ideal spot to hold one of our hog roast Earley experiences.
The spit roast dining experience will give your hospitality event the wow factor, bringing together the old and new. Wetting you taste buds with the aroma of freshly cooked meat is just the first step the real power of this type of hog roast Earley catering is not just the sensory excitement but the ability to strike to the heart of our primal instincts. Modern living requires fast, immediate satisfaction – microwave meals or fast food outlets – but now more than ever we are being taught to seek out good, honest great tasting food which takes time, effort, skill and well-sourced produce. We can provide whatever you need for your event we can do the whole catering or we can hire out the equipment with on the spot training for you to hold your own roast.
Leaders In Our Field
What's so special about this alternative catering is the ceremony of it all. The hog roast Earley appeals to the knight in all of us; our medieval ancestry and the grand halls where meat was torn from the bone and feasts lasted for hours. The Spitting Pig brings this into our high tech lives mixing the luxury of slow cooked food with the gadgetry that we all now rely on. The roasting therefore becomes an attraction in itself a centre piece to the banquet whatever the size catering for small parties to large 500-plus hospitality everyone is a little intrigue by this method. It becomes a talking point for the whole day.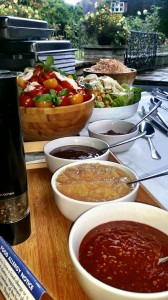 An event we catered at recently saw us roasting chicken for 75 guests at a retirement party. The party was held at a huge house that belonged to the friend of the man of the moment. Unfortunately the weather wasn't so kind to us on this occasion but we brought along a gazebo for such an event and found that the downpour didn't dampen our spirits. We began to roast the meats requested before preparing the salads and then roasting some new potatoes in Rosemary and garlic for the main course. We served it at 7pm with drinks, which delighted the guests and to be fair I'd have been more than happy to receive a meal of such quality. Juicy chunks of chicken, smothered in onion gravy with stuffing, salad and roasted potatoes is definitely a meal worthy of feeding a man coming to the end of his professional life!
If you are thinking of holding an event in or around Earley then we will be more than happy to provide our hog roast Earley services providing you with a quote for the day whether it be a full catering package or equipment rental. Whatever you require, you can be sure that our passion for this specialised event will equate to a truly memorable day. Professional and passionate about the food and our customers let us give you a dining experience that is truly out of the ordinary.