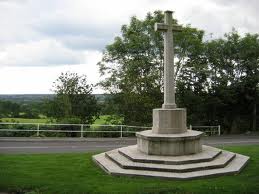 Lying just 33 miles west of our capital is the vintage village of Finchampstead. With its ancient monuments and the Nine Mile Ride (a Roman road), Finchampstead is a home with royal connections. The Duke of Wellington for example marked his delight in Finchampstead by planting one hundred Californian Redwood trees along one of its avenues in 1863. Moreover, story has it that Finchampstead was the place that Prince Arthur, King Henry VII's son, first met his future bride Catherine of Aragon. These royal surroundings serve an enthusiastic community who hold many different events and activities that attract the residents of Finchampstead. Hog roast Finchampstead are very proud to serve there culinary delights in such a beautiful area, so next time you hold an event why not book hog roast hire Finchampstead.
The Best Hog Roasts In Finchampstead
One of our annual events is the Finchampstead Summer Fete. The fete is full of fun for the whole village, there is something for everyone! Perhaps the most popular event is the dog show, with dogs of all different sizes and shapes! There is also the Classic Car exhibition; plenty of games, giant slide and my favourite the goal shoot out! Hog roast Finchampstead go along and supply the happy fete-goers with a belly full of barbequed burgers, handmade of course. The villagers also enjoyed succulent sausages from the BBQ and the day was a great success!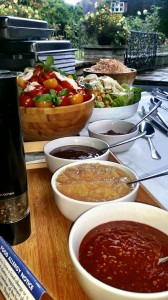 Another great success was the Finchampstead Autumn Supper, where hog roast Finchampstead served up a succession of locally sourced autumnal fare. The Autumnal Supper is great hit in the village each year and the diners are also treated to a guest speaker. We were booked to provide the formal sit-down menu, where we look after the guests from the minute they step through the door and do the tidying up after! Not a bad deal! Our waiting staff greeted the guests offering a selection of canapés, carefully selected for the autumnal theme, as well a thirst quenching glass of locally sourced cider! The starter, an autumnal Pumpkin soup was then served to the table by hog roast Finchampstead's well-trained waiting staff, whilst the main course was filling the air with the hunger inducing smell of roast autumn lamb. This, and tender spit-roast chicken was enjoyed by the diners who laden their plates with seasonal salads and jacket wedges. Once dessert had been served to the tables, it was the speakers turn to delight the guests!
From this event hog roast hire Finchampstead was booked for a very special event, a golden wedding anniversary. Although this was a glorious landmark in the couple's life together they had a lot of youngsters attending the party and so they wanted to keep it a more informal affair. In their words, they wanted to see at their party, 'life, laughter and love', and that is certainly what they got. Our indoor informal buffet was perfect for the job in hand as all the dishes are lovingly prepared by our Spitting Pig chef and all the hassle was taken out of their day. All the old time lovebirds had to do was turn up for their big celebration. They had chosen our traditional roast pork served with freshly prepared salads and warm new potatoes, topped off with delicious apple sauce, stuffing and for those who cannot resist a crispy bit of crackling! Our food was the guest's pleasure, but the pleasure was all ours to be part of the memory making on such a golden day!
Leaders In Our Field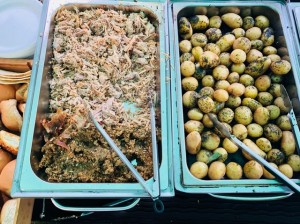 That was an event to equal in terms of fulfilling our aim to bring a perfect culinary experience when you use hog roast hire Finchampstead. However this was achieved at our next event, a 13th birthday party! The parent's of the future teenager wanted to her to celebrate in style and had hired a karaoke company, make-up artists and hog roast Finchampstead to deliver the perfect package for their daughter! Whilst there was a lot of high-pitch giggling and screaming my favourite part of the day was when we managed to silence twenty, yes twenty, teenage girls with our simple snack in a roll! Our beefy bites went down a treat and gave the girls further energy to continue dancing and singing into the night, whilst we gave her parents all the freedom (and energy) to enjoy the excitement.
So if we have tantalised your taste buds with our catering around Finchampstead why not hire us for your party and sink your teeth into one of our spit-roast specialties.