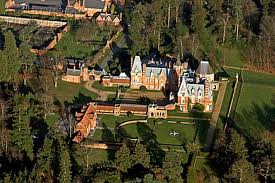 I began to work as a hog roast chef back in 2001 when the trend for great quality catering became more popular. The places I visit and the people I meet all make my job well worth the time, experience and above all else, the challenge.
My career changed from working in a local Toby Carvery to being a full blown hog roast chef after I realised that there was a demand for decent, high-quality food at festivals, carnivals, shows and general private functions.
I think the reason why I am sent and required to cater for so many jobs is because I take an awful lot of pride and care in the hogs I use, the preparation that goes into one and the extras that I provide with each hog roast I perform.
The Best Hog Roasts In Hawley
A recent hog roast event I catered at was in Hawley on bonfire night, it's an annual thing that the army run for the people of Hawley. It's very popular and many people come from miles around to soak up the atmosphere and play with sparklers.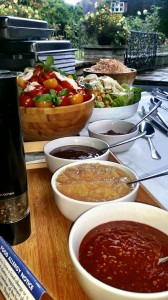 My hog roast Hawley catering came about when I was contacted by some of the organisers that asked if I could attend, I then got in touch with a hog roast hire company near Hawley and arranged for a fantastic, high-tech roasting machine that would save me a little time when compared to some of the machines I have used in the past.
I like to prepare my hogs in keeping with the seasons and at this time of year I like it slightly spicy as it works well with the weather and keep all the diners warm during the colder months. The main preparation that I tend to go for is ensuring that the skin is scored perfectly using my hickory knife and that there is plenty of chilli and peppercorns stuffed inside, I then rub olive oil, salt and paprika onto the skin to ensure perfect crackling as well as a good-looking hog that has the right colour when roasted. This method also ensures that the meat is juicy and tasty; I can't bear dry meat or any food that is overcooked!
Once the hog was prepared and I unloaded my machine from the van and I was ready to set up and get ready to see some great fireworks as well as many satisfied guests. The display was being held over a lake in Hawley that is actually quite famous as it was featured in a James Bond film and Johnny English; I guess it's the ideal spy lake!
Traditional Food, Enjoyed By All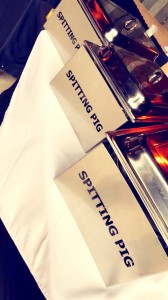 As the hog roast drew to its final cooking minutes, a line of hungry guests formed an orderly queue as they'd clearly caught wind of the aroma that bellowed out from my stall.
As the fireworks drew to a close, I contacted the hog roast hire Hawley and arranged to drop the machine off for a steam clean. I cleared away the debris that was left and waited for the masses to leave the area before loading up and driving off myself. I was glad to have my assistant that day as I struggle to take the gazebo down on my own and luckily we had a few tips and a little bit of hog left so we didn't go home hungry like most bonfire nights that we have worked on!