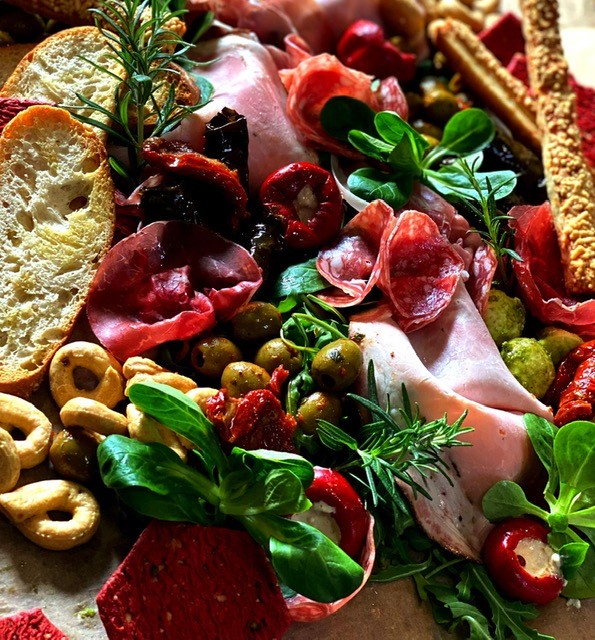 Bored of a buffet, tired of the same old sit down meal then let us give you a full flavour taste experience. As the leading hog roast Hungerford catering service in the county we can provide your hospitality event with something a little different. We can provide a bespoke catering package to suit all your needs whatever the weather, whatever the event and whatever the size. Working throughout the area, hog roast Hungerford will work with you to ensure your event sizzles. Hungerford has been at the very heart of Britain's heritage so where better to hold a corporate event, a special anniversary party or a sporting club's end of season bash. Lying in the heart of the Kennet valley, Hungerford has an historic past to match its glorious setting and has much to offer and we can fit your event around the venue indoors or out. You may want a corporate event at Hungerford Town football club, a party at the Downgate.
Our professional service, freshly prepared food and pride in customer service will ensure that the food is spectacular and the service worry free. We have a real passion to bring the full culinary experience to your event as simply as possible. Hog roast Hungerford acts as the centre piece of your dining pleasure, a combination of modern cookery and the medieval feast, people can tuck into any meaty goodness that you require. Of course our masterpiece is the joy of watching our freshly prepared pig turning over the metallic techno-spit, but we can of course turn our machines to cook anything that you may require. If you don't fancy the classic spitted pig, try our spring lamb or even one of our really rather large whole spit roasted turkeys.
The Best Hog Roasts In Hungerford
With locally sourced produce from our trade partners we will only use and prepare fresh meats on the day of your event and of course cooked over a real flame on our own machines. We will provide a totally bespoke package whether you want five hog roasts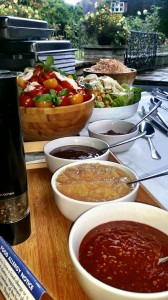 and a full list of side orders or maybe just a single hog and a child friendly barbeque, we will be happy to sit down and work out the whole hog roast Hungerford event. As part of the package we can make the food the centre piece of your party or be as discrete as you need. Our hog roast Hungerford caterers are all highly trained professionals who will be able to help on the day.
Now, obviously not everybody wants us to cook the food at their event and this is why we offer the hog roast hire Hungerford option. We recently hired out one of our machine to a very nice gentleman who decided he would test his own culinary skills for his 40+ guests at his house. We provided the machine and pig for him to roast and gave a demonstration of how to get the pig on the spit and then onto the machine to roast. He was also tasked with preparing the accompaniments from scratch as well. He was extremely confident that his event would be a success and I have to say, when we went to pick the machine up we were told he had every right to be confident as one of the guests told us the pork was "succulent and gorgeous". Another satisfied customer I'd say!
As a company with a rich heritage in this method of roasting we manufacture our own machines as well which allows us to provide them for hire. So if you want to have a go yourself and cater for a medieval feast in your back garden with knights and maidens, or Tudor kings and queens, then we can help with that too. Whatever the celebration, let us take the worry from you and provide an all round sensory eating experience that will have your guests wowed and talking about it for weeks.