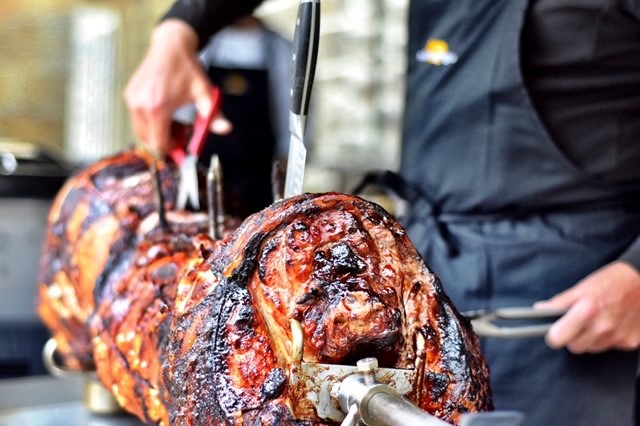 This elegant Berkshire market town on the south western bank of the Thames has a strong sense of heritage whilst also offering all of the modern amenities that make it a bustling place to live and work. It is a varied town in which to host an event and offers venues that appeal to a diverse range of tastes. Whether you are seeking something traditional or more modern for your event, you need to ensure that food, as well as the venue, hits the spot with your guests and suits the theme of your event.
If you need some help when it comes to the catering, you will find a creative and highly experienced team of mobile event caterers at your disposal right here at Hog Roast Maidenhead.
We have perfected the ancient art of spit roasting hogs and transformed this amazing cooking method into a contemporary catering solution that is ideal for just about any type of event in Maidenhead. It is the optimal catering option for outdoor dining and works equally well with large and small events.
Modern Hog Roast Catering For Any Event In Maidenhead
Whatever size or style of event we are catering for, our specialist Hog Roast Maidenhead chefs always prepare our hogs onsite with the assistance of our state-of-the-art hog roasting machines. Cooking our food on site in full view of our diners never fails to impress and our clients really appreciate being able to watch us in action and see for themselves just how fresh our food is.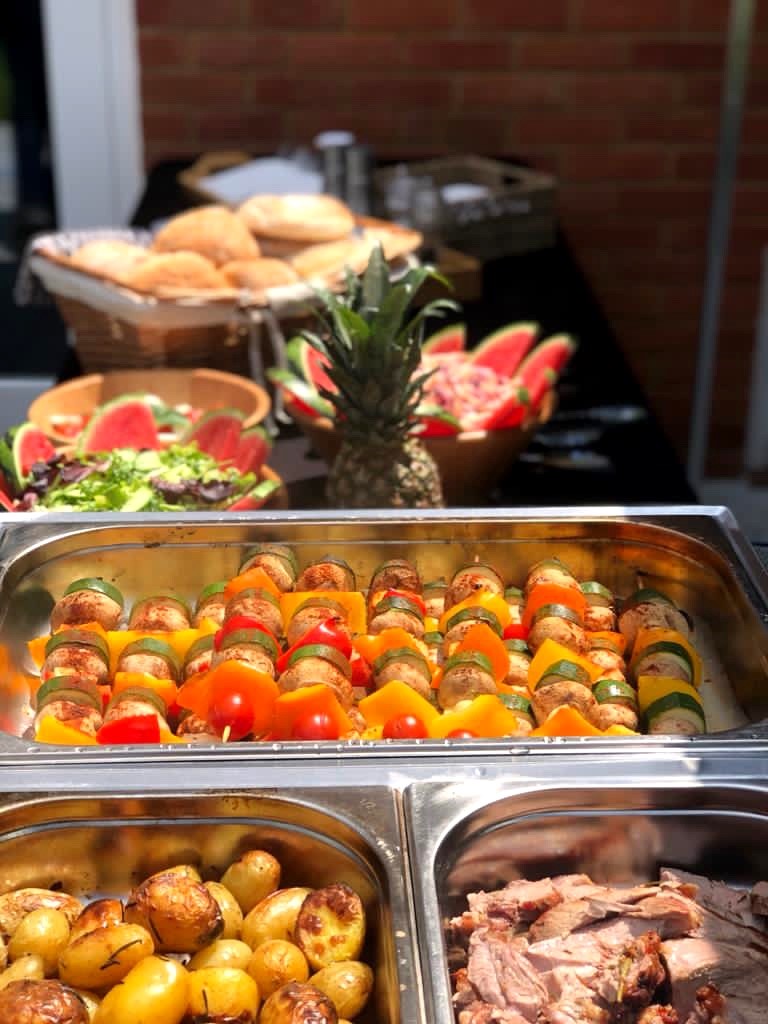 Our super-reliable and eye-catching catering equipment can be used in any environment and enables us to be fully flexible in the catering services that we can offer our clients in Maidenhead. Our menus are just as flexible as our ability to cater in any location and our multi skilled catering team can prepare a wide range of other dishes to an excellent standard. So, if you have guests with diverse tastes or different dietary requirements, you can rest assured that our varied catering packages offer something for everyone and can be tailored to meet fully meet your exact requirements.
Hog Roast Maidenhead offer bespoke catering packages and unbeatable hog roasts for weddings, private parties and corporate hospitality of all sizes and styles in Maidenhead.