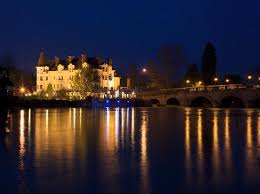 Maidenhead is in the so called silicon corridor. It may sound a strange place for a free range saddleback pig's farmer and his family to establish them as hog roast Maidenhead caterers, but that's exactly what we've done. With my two sons and my wife, Jacky, we have added a built up a great business cooking some of the most succulent hog roast in Maidenhead.
Farming is a great life but you do need to be a little bit creative to boost the revenue. Becoming hog roast Maidenhead caterers allowed us to do just that. It's been a great decision and we know we are doing a great job because people keep telling other people what fantastic hog roast caterers there are in Maidenhead.
Of course we still run Barkham Manor Farm and rear our pigs and turkeys but being hog roast caterers is one of the most rewarding things we have ever done. Why? Well, the people of Maidenhead adore their hog roast. Week after week we get new customers who have enjoyed our hog roast at another event that we were caterers for and decide to choose us for their event. That's a wonderful feeling, knowing that the hog roast you have served up before has actually brought you new business.
The Best Hog Roasts In Maidenhead
We cater for a growing number of events in Maidenhead, from christenings, bonfire garden parties and birthday get togethers, to some really quite prestigious and formal events (we are in a Royal Borough, don't forget) at some lovely houses. Maidenhead is a superb place to be a hog roast caterer. We are talking rowing country here with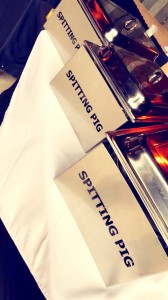 events like the Maidenhead Regatta run by the rowing club on the Thames and there's even a half marathon taking place now each year. And with 78,000 people to cater for in Maidenhead, there are a lot of mouths to feed, sporting or otherwise.
A recent event saw us cater at Sanctum on the Green for 90 guests. It is truly a magnificent venue to cater at with the hotel able to host weddings, parties and many more different types of events. We arrived at the hotel at 2pm in order to set up our machine and begin to roast a hog. We then began to prepare the accompaniments for the meal which were handmade apple sauce, stuffing and the pig very own golden crispy crackling. There was a serve time of 9:30pm and by 9:45pm there were guests coming back for a second helping. That is a huge compliment for us!
A True Spectacle For Your Guests
I always say to people who are thinking of getting in caterers for their event, 'do you want something bland and ordinary like some limp sandwiches and a sad looking salad…or do you want to be different and serve up something really special yet great value?' Hog roast ticks both those boxes as it looks amazing on the spit roast machine,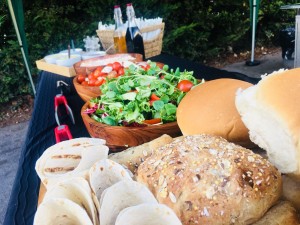 tastes stunning and really is superb value. Hog roast caterers like us can serve around a hundred Maidenhead guests from one pig! Not any old pig either, these are free range Saddlebacks with nothing unnatural in them. It could explain why our hog roast Maidenhead food tastes perfect.
We may be hog roast Maidenhead caterers but we also hire out the hog roast equipment including the gas, hog roasting machine and all the other equipment. We will also give you some expert advice on making sure that your DIY hog roast is a delight for your guests. And after the event, we can even come and collect the machine wherever you are in Maidenhead. After all, you will probably have enough cleaning up to do as it is!