Wonderful settings, gorgeous countryside and some amazing architecture are all to be found in beautiful Sandhurst, the "gateway" to Berkshire and fantastic backdrop to your family event or corporate hospitality. Here at hog roast Sandhurst, the Spitting Pig endeavours to provide your party with all round excellence that you would expect of a premier catering company. Providing a new twist on the formulaic buffet, we hope to add a little sizzle to your hog roast Sandhurst event and give you a day to remember.
Sandhurst is a gem of a town, a perfect place to hold your garden party, charity function or cocktail party. With its military town history, Sandhurst has long been associated with providing a little bit of luxury to the people, something that Spitting Pig always delivers. With the Yateley Lakes as a backdrop there are plenty of impressive venues around Sandhurst to hold your party.
Maybe a celebration dinner in a marque at the Sean Devereux Park, a corporate bash in college town at the Old Hall Hotel, or wedding at the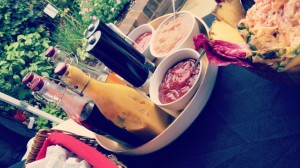 Snaprails gardens, maybe even a family garden party . Whatever your needs, we work with you to ensure all bases are covered and that your day will be handled elegantly and discretely – we pride ourselves on our customer service.
In an historic setting such as Sandhurst, the ceremony of a spit roasted pig adds a twist to the feeding festivities that turns the hum-drum into a spectacle. Linking the olden day feast of a suckling pig with the gadgetry of the 21st Century. The turning pig (or whatever beast you prefer) returns us to history and the lavish banquets of the past, where the meal would last for hours. Mix in the flexibility of our hog roast Sandhurst machines to deliver BBQ food as well and we can provide for as many people as you need and whatever the age. Indoors or outdoors, whatever the season and wherever you might be, we have the passion and skills to deliver your event.
The Best Hog Roasts In Sandhurst
The basis of the catering provision that we take out all across the country is fresh, locally sourced, delicious food coupled with a passion for food being an event in itself a real talking point of any party. But if you want to run your own party then we can help out there to – we can drop off a Sandhurst hog roast machine hire (including all the necessary apparatus and expertise) and leave this with you for as long as you need. Our impressive Titan machine is the premier hog roast equipment around and is truly versatile and user friendly. So sample the delights of some real old fashioned grub cooked by our high-tech machines – we guarantee a Sparkling time.
Hog roasts are preferred by anyone who loves good quality roasted meat, but after many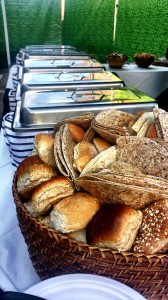 of the events I had done, it's not usually the younger generation who enquire. So after being called to a 21st birthday party I noticed that this will have to make the younger generation very impressed. With the wide range on the Spitting Pigs menu, there was plenty for the hosts to choose from. After choosing our Private Party Menu Option 2, the guests dined on chicken kebabs, meaty marinated spare ribs, bbq beef burgers, gourmet sausage and tons of speciality seasoned meats. The more mature audience of the party getting enthusiastic from the get go, with more concerned looks from the younger ones. But once dinner was served everyone tucked in and many surprised with the good quality Spitting Pig provides. With food for all occasions, it is understandable why hog roasts make such good dining companions.