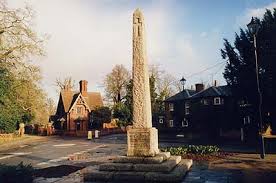 The unassuming town of Swallowfield has been in existence at least since the time of the Norman Conquest. It is even mentioned in the Domesday Book. In its early days, there was much royal interest in Swallowfield as there was a beautiful manor house there. Somewhere around 1205, King John visited, followed in 1255 by King Henry, who left his children at Swallowfield for about three years. What's more, during Henry VIII's reign, the manor at Swallowfield was given to his then-wife, Queen Katherine.
Eventually owned by the Earl of Clarendon, who built a new home on the site, an interesting story arose around who he sold Swallowfield Park to in about 1727. It is said that Thomas Pitt, the new owner, paid for the house from the proceeds of the sale of an enormous diamond and this caused quite some controversy since he had the diamond smuggled in by an employee of sorts who, horribly enough (it is said), hid it in a wound on his body.
But despite all the royal interest in Swallowfield, farming is what kept the town's head above water during the 19th and early 20th centuries. And today, Swallowfield remains a lovely, quiet town, with fairly low-key shops and businesses.
However, there is one event in this town which is held annually and stands out among the rest – The Swallowfield Show.
The Best Hog Roasts In Swallowfield
I was asked to cater a hog roast at this event in August and since it is a very popular, and well-attended event, I decided to locate at least an 80 kilo hog from a local farm. I chose a Berkshire pig, which is a rare breed pig that is well known for its beautiful flavour. I purchased mine from an organic farm which supplements their pigs on roots, grasses, and herbs. This extra care becomes obvious as soon as you eat it. These pigs have a lot of marbling on them which makes them perfect for long roasting. And yet, when they are cooked, especially spit-roasted, they make a terrific and healthy choice for both sandwiches and entrees, remaining moist and succulent.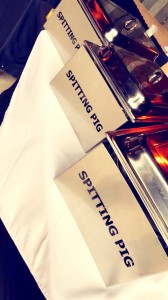 I spit-roasted the hog on a Titan hog-roasting machine which I purchased from The Spitting Pig Company a few years back when I first went into catering. The Titan is a hefty machine made of beautiful corrosion-proof stainless steel which comes fitted with pneumatic tyres which make accessing any type of terrain easy work. As well as having a spit-roasting facility, the Titan also has an oven into which I placed a large number of potatoes for roasting whole.
As I said, Hog Roast Swallowfield was obviously going to be a large event; and so I requested the assistance of The Spitting Pig Company, for their hog roast hire Swallowfield Swallowfield package. They assist in a very flexible way, being able to provide a caterer like me with as much or as little as they might need to get the job done. For this event, I requested a variety of their fresh, organic salads, condiments, and fresh breads to aid in the making of sandwiches. As well, I asked for two assistants to be sent along to speed up the serving process, because once the meat was ready, I knew the lines would begin to form. The Spitting Pig's staff always present themselves in a clean, professional way, while at the same time being efficient and friendly.
Leaders In Our Field
Due to the fact that I had taken advantage of The Spitting Pig's hog roast hire Swallowfield offerings, I had an opportunity, during a break in roasting, to have a look around and I found the show to be pretty amazing. Not only was there entertainment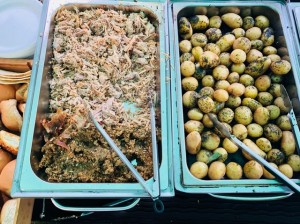 and games for the whole family, but there was a dog show and a lot of vintage automobiles.
Once the meat was roasted, carved, and sold, Hog Roast Swallowfield was over for the day. I, along with the staff from The Spitting Pig made sure the area was clean as a whistle and we were able to leave all of the equipment in place overnight as the show was a two-day event.
At the end of the weekend, I was definitely tired, but also very satisfied that I had done my job well. To my way of thinking, the choice of locally-grown meat is essential, along with the use of healthy, organic herbs, spices and vegetables. Putting that together with quality cooking and high-quality, friendly service creates the perfect recipe for a satisfying and successful business.