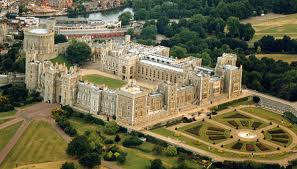 For event catering a hog roast Windsor party is just what you need, and this is the case whether it's a corporate event or a wedding that you're in need of a caterer for. The reason why is because hog roasts are all together agreeable; the taste of roasted pig with a hog roast machine is like no other, and we can make the same high quality hog roasts for events ranging from the very small to the especially big. Through all our years of catering we've met only a small few who haven't loved our hog roasts, and those guests still enjoyed our catering because we provided an alternative.
We have a depth of experience catering at events that mirrors beautifully the extent of our creativity.
The Best Hog Roasts In Windsor
We give you our very best at every event, and we're able to do so because making hog roasts of a remarkable standard is almost second nature to us at this stage. Having been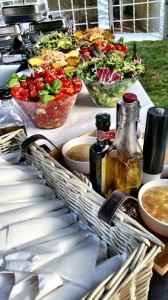 the primary hog roast Windsor caterers for the last few years we've had our fill of hog roasting in all circumstances, for events of all sizes, which is why we're more confident than we've ever been that if you book us today we'll be able to transform your event with a hog roast of impeccable quality.
Of course not everyone wants you to cook at their event with many guests wanting to test their culinary skills. We hired out one of our hog roast machines to the All Saints Church as well as a hog for them to roast. We delivered the machine at 5am and gave a demonstration of how they should go about getting the hog on the spit pole and told them how long to roast the hog for. We then left the customer to cook the hog on his own from there and returned at 5pm to collect the machine; we were told by guests how much they enjoyed the hog roast and that they would definitely come to another hog roast Windsor event given the chance.
Hog roast Windsor catering isn't just the best hog roast in Windsor for a party, we're just as happy to make you a chicken roast, lamb roast, etc, and they all come with the marquee taste. The other meat options can be cooked on a tray in an oven or spit roasted, as with the pig. Which you go with is up to you, but don't worry too much about whether you have a tray cooked or spit roasted meat feast because they're both on par for flavour and all round enjoyment.
Leaders In Our Field
We make hog roasts with ingredients that we source from local surrounding areas, grown and sold by self-sufficient farmers who promote organic farming practice and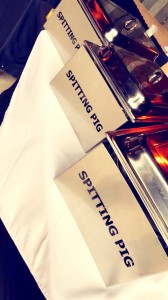 eating. With produce to work with that's so good it's actually quite hard not to make the fabulous hog roasts that we do! Most the hard work is done for us already; our chefs simply put the finishing touches on years of hard work and knowledge.
Professional is one of the better words to describe our hog roast location service, with the second best word being friendly. These 2 traits will become evidence when you get in touch and get to know us. To begin with you'll speak with one of our hog roast Windsor event catering sales team, who can assist you with your enquiry. If you book us you'll then be passed over to an assigned hog roast event chef. In both cases you'll be greeted with a friendliness and professionalism that will put a smile on your face, even if it's months before your event!
If we've caught your imagination with talk of our hog roast Windsor catering then why not spare a few moments and email us for a quote.