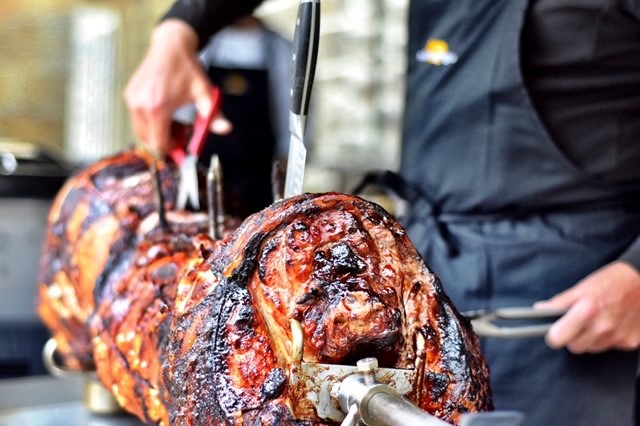 We're the Wokingham hog roast caterers and what we do is combine hog roast Wokingham event catering and hog roasting to give you the utmost in catering, for all occasions. It might seem like hog roasts have been about forever, and that's because they have, but you wouldn't know it from looking at our hog roast service. And the reason why is because we've rejuvenated and reinvented spit roasting, using our many catering experiences and our cooking creativity we possess to give hog roasting a new lease of life, making it better and more exciting than it's ever been – Which says a lot, because hog roasting has always been great tasting and exciting, even before we arrived!
The Best Hog Roasts In Wokingham
A hog roast is perfect for a wedding, it will provide your guests with something to talk about and marvel over while they work up an appetite, without taking the attention away from you! Hog roasts are synonymous with special occasions, and a wedding is certainly that, but a hog roast Wokingham is just as good as less formal events and go down just as well whether at a small party between friends or a summer afternoon garden party on a nice day.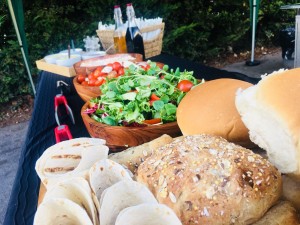 We can even give you a hand if you're looking for other event requirements. There's often much more to an event than just catering. Event invitations, photography, music, even the event venue itself, these are things that a lot of customers need help with – and if it's help that you need then you can turn to us to give you guidance. We aren't like other catering companies, we'll help assist you however we can because we're an attentive hog roaster with the professionalism and friendliness to help you.
We're not just a caterer that can make great food now and again depending on the type of an event, we're hog roasters with a consistency that's well out of reach of most other caterers, because they don't have the great chefs we have or the innovative nature that we possess. That's why there's no real difficulty for the majority when they weigh up their options, they almost always end up deciding on us because they know we have what it takes to make hog roasts in Wokingham at reasonable prices. We put ourselves under intense scrutiny with every service because we want to make you happy. The self-imposed standards certainly pay off, they have come to fruition and we reap the rewards with every hog roast event.
Leaders In Our Field
We recently catered at an event in Wokingham for a total of 125 guests; 25 of which were vegetarian. We arrived at the venue very early as we always do in order to give ourselves enough time to set up our machine and prepare the food for the occasion. We scored the pig before rubbing in sea salt then began to roast the hog. The pig was roasting away nicely so we began to prepare the accompaniments and the vegetarian option which was a homemade vegetarian quiche. You could see the crackling beginning to turn a luscious golden colour as it cooked. Once roasted to perfection; we carved and served the guests much to their delight. We received many compliments on the food and also on the overall service of the hog roast Wokingham team; from the initial enquiry to the excellent service on the day.
One of the other ways that you can have a hog roast for your party event is by hiring a state of the art spit roast machine from us. For a party event, especially a smaller one, borrowing a machine from hog roast Wokingham event caterers can be a good way to have yourself a hog roast in Wokingham on a budget. Or if you're just really passionate about hog roasting like we are there's nothing more fulfilling than making your own roast hog banquet.