Stepping into the vibrant world of best friends and cousins Mia and Grace, Hog Roast Colnbrook had the immense pleasure of catering for their 18th birthday celebration last weekend.
Born just days apart, their bond is just as strong as their shared zest for life. These two young ladies have always celebrated their milestones side by side, and as they stepped into adulthood, their shared 18th birthday bash was a testament to their enduring friendship and shared journey.
Months of anticipation and excitement culminated in a mesmerising evening that paid homage to the swinging 60s. The dynamic duo's choice of theme was a reflection of their vibrant personalities and passion for all things retro. Picture flower power, an explosion of statement colours, and lava lamps casting their enchanting glow across the scene.
Inviting 50 guests each to partake in their milestone celebration, the gathering was a blend of friends and family who came together to honour Mia and Grace's first step into adulthood. As the party kicked off, the atmosphere buzzed with joy and happiness, and the guests were in their element as they explored the food and entertainment options on offer.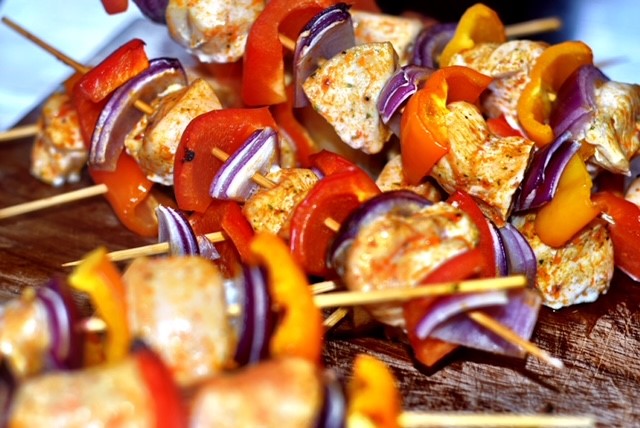 With the help of Hog Roast Colnbrook's catering managers, Roy and James, Mia and Grace were able to curate a culinary experience that complemented their theme and catered to their diverse guest list. Our Gourmet BBQ menu showcased the perfect combination of contemporary tastes with a hint of flair. The mains featured handmade British beef burgers, gourmet sausages, chicken kebabs, sticky spareribs, veggie burgers and plant-based sausages with sides of mixed fries, coleslaw and Greek salad.
Antipasti boards were placed in the centre of each table, a beautiful medley of flavours and textures that delighted the palate and added an air of sophistication to the occasion. Complementing this, the sweet and savoury grazing tables ensured that guests could indulge in a variety of delectable treats throughout the evening, further enhancing the celebratory spirit.
Hog Roast Colnbrook took immense pride in being a part of Mia and Grace's milestone. And as the celebrations continued well into the night, we were pleased to see the guests make full use of the themed photo booths, cocktails and live music the birthday girls had organised.