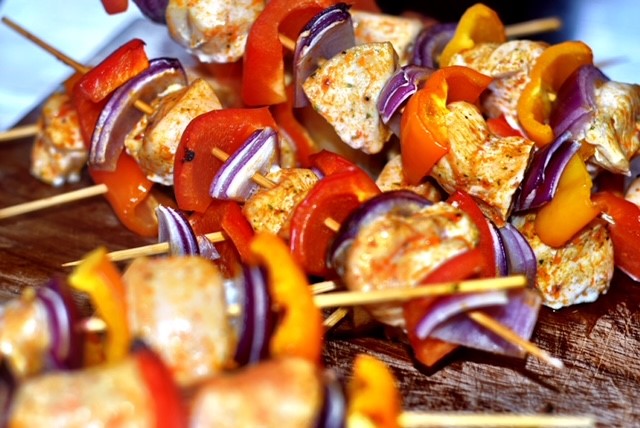 Sitting in the Thames Valley, the medieval town of Reading boasts a patchwork history. Despite, being famous for its countless shops in Broad Street Mall and The Oracle, there is a whole lot more to Reading than the profusion of shop fronts. Evident in its architecture, Reading is home to stunning heritage walks, numerous listed buildings and a lengthy stretch of river that lends itself to many exciting events and days out. Here at hog roast Reading, we pride ourselves on being able to cater for the diverse clientele that frequent Reading. To show you how diverse hog roast hire Reading is, here are a few anecdotes from our bookings this year!
One of the most significant events in Reading's calendar and for hog roast Reading, is the Community Carnival that takes place annually, in June. This has now been running for thirty-five years and includes carnival floats, dancing and plenty of fun for all. This year we were called upon to provide our succulent snack in a roll and the choice of meat this year was our perfect pork. Whilst, the streets of Reading were filled with exotic aromas, hog roast Reading filled the air with the mouth-watering smell of roasting pork. Both the dancers and the audiences were whipped into a frenzy by the steel bands whilst we whipped up roll after roll.
The Best Hog Roasts In Reading
Reading just doesn't stop partying and quickly following the Community Carnival the streets were packed once again for the Reading Real Ale and Jazz Festival in July! The dancing continued accompanied by copious amounts of real ale (and other beverages for those who prefer something on the rocks for example!). Again, hog roast Reading didn't let those dancers and drinkers down and this time we were asked to provide roast beef and lamb to accompany the revelry in Reading!
The revelry continued in Reading with Reading Pride, and we had the privilege of providing food to the masses that support the festival promoting equality and diversity in the town. We service the VIP area and this means we offer Pride's VIP's a little more than our simple snack in a roll. We roasted two meats of their choice, this year it was pork and chicken, and served them with two salads and warm new potatoes smothered in herb butter. Normally, simply the site of the hog roast is enough to provoke admiring gasps, but it was the roast chickens that stole the show this time! We have mastered roasting thirty-five birds in two hours!
Turning our hog roasting hands to a slightly more modest event was delightfully rewarding for our next booking – a wedding at a nearby mansion, which used to be home to a famous race horse. As the guests were wowed by the magician, we worked our magic with the carefully selected roast beef and pork. Any bride and groom wants their food to be perfect and our 'Ice and Diamond' Catering package delivers nothing but perfection. On the day, canapés were conferred upon the guests by our highly trained staff and whilst they were delighted by gourmet sausages, dim sum and wild mushroom bouchees, we ensured the drink remained flowing! Once the formalities were over our three-course dinner was met with great pleasure as the quests feasted on Parma ham with a warm walnut salad, our trademark yet tantalising spit-roast pig, and a choice of sumptuous chocolate torte or zesty lemon tart. At this event we also wooed those customers who didn't fancy meat with our rather special whole roast salmon. The wedding was a memorable day for hog roast reading as well as the happy couple!
Leaders In Our Field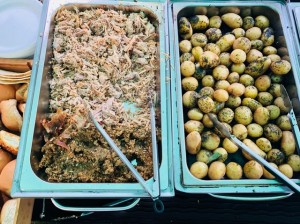 The final event hog roast Reading catered was a rather unique 21st birthday party and what a night to remember! Firstly, the poor girl didn't know near on two hundred of her close friends were hiding out in the barn to surprise her and secondly, we did battle with wind and rain to provide the birthday feast! Luckily her mother had a dress and heels waiting to replace her jodhpurs and wellies, we cooked in our first barn and hey presto the party was on! The difficulty we had was containing the appealing aromas of the hog roast before the surprise had been sprung – the hungry party-goers couldn't wait to get their hands on our beefy baps!
So, if you are continuing the revelry in Reading this year, hog roast hire Reading can ensure you party is very well fed!