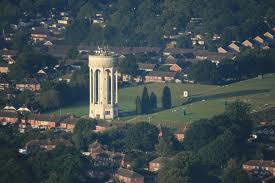 Hi I'm Roy Maslin together with my lovely family I take care of the 23 acres of the splendid Barkham Manor Farm. We specialise in a breed of pig called Saddleback and we also specialise in Kellybronze turkeys, award winning, no less. But we have a secret. We are caterers of hog roast to that special corner of West Berkshire that is Tilehurst.
The Maslin family loves hog roasting. It's great to diversify from everyday farm life and it gives us chance to get out and meet the good people of Tilehurst. Better still, it gives us the perfect opportunity to show off our very own produce. We are proud farmers and are immensely proud of our results as hog roast Tilehurst caterers. Tilehurst is the place to be if you want to sample hog roast at its very best with some of the finest pork you'll get your teeth into. We are not just any old caterers. Our hog roasts feature succulent Saddleback pigs, lovingly cared for on the Maslin family Farm, and completely free range reared. If you are expecting additives, growth promoters or drugs in our pigs then you should look elsewhere, because when you eat a hog roast Tilehurst pig from Barkham Manner farm , you are eating the very best in Tilehurst!
I can't tell if it's the way we care for our Saddleback pigs that help make the taste so delicious or maybe it could be our dedication to the hog roasting process, but whatever it is we do as hog roast Tilehurst caterers, it works perfectly.
The Best Hog Roasts In Tilehurst
Over the years, we've catered for a number events in Tilehurst. We've done a number of bonfire parties (which is perfect for Hog Roast), christenings, garden parties, weddings and some big birthday parties. We've done some fantastic corporate events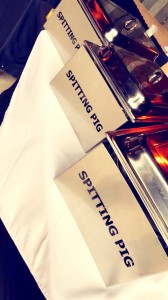 in and around the Tilehurst area and some great informal work get togethers. Tilehurst is commuter belt territory making it a vibrant place to be a hog roast Tilehurst caterer. I think people work hard and play hard round here, and a hog roast event gives them a chance to chill out and have a good time, it's that sort of food and it's what makes being a hog roast caterer to the 15,000 people of Tilehurst so rewarding.
Sometimes people want to do the hog roast cooking themselves and we are happy to help, supplying everything you would need for a DIY hog roast. Personally, I say leave it to the experts. We all love being hog roast caterers so much that we get jealous when Tilehurst folk take care of it themselves and a jolly good job they do too, but it is very easy with our state of the art hog roast machines they really do the job for you.