If we're being completely honest with ourselves, we all know the best thing about open-air markets is the mouth-watering street food. Everything else is just a bonus, am I right?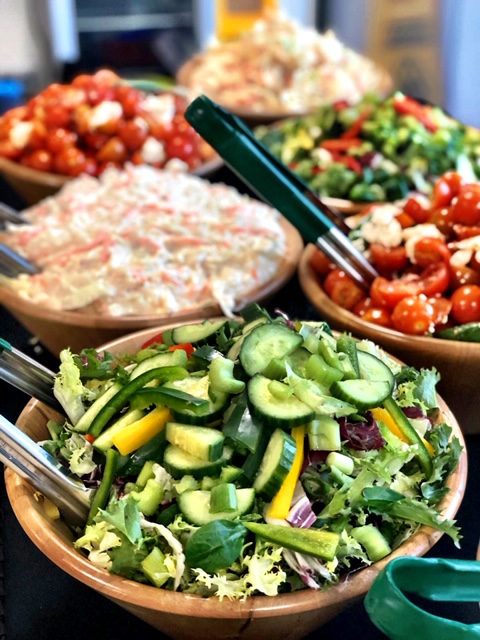 So, following months of lockdown, the Hog Roast Rothersfield team were, of course, ecstatic to receive word about a local street market. But what's more, we had also been asked to serve some of our signature grub to the public. Yes, you guessed it. This little piggy finally got to go to the market!
Having been out of the game for a while, our team couldn't wait to do what they do best and impress the guests with a succulent, golden hog. With people expected to frequent the market all day long, our team made the decision to keep things simple by serving our classic hog roast menu; which offers an authentic spit roast experience with all the traditional trimmings you know and love, as well as gluten-free rolls and wraps, and a meat-free option that is suitable for vegetarians and vegans.
The sun was splitting the sky on the day the market came to town, and ever the eager beavers, the Hog Roast Rothersfield catering crew wasted no time on getting started on preparations for the mid-afternoon feast. As always, they started with the pig itself which was expertly roasted in the Hog Master Pro until the skin was lightly chargrilled and crisp. The inside, however, was juicy and fork-tender which makes for an irresistible combination, especially when served with our sweet homemade applesauce.
In place of the meaty main, vegetarians and vegans were treated to our colourful veggie skewers which are created using a selection of fresh, locally sourced veg including caramelised onions, peppers and courgettes with the option of added griddled chunks of Greek haloumi cheese.
Serving street-side, the Hog Roast Rothersfield team had the best day stuffing wraps and rolls full of savoury stuffing, pulled pork strips and crackling, topped off with a generous drizzling of applesauce which they readily served to the outdoor shoppers. Everyone who tried the food fell in love – so much so that there was nothing left by the end of the day. What a result!