The guests at the latest Hog Roast Twyford catering event were very lucky members of staff! The clients for the corporate event wanted a very special lunch for their staff as they returned to the warehouse to begin work again after lockdown.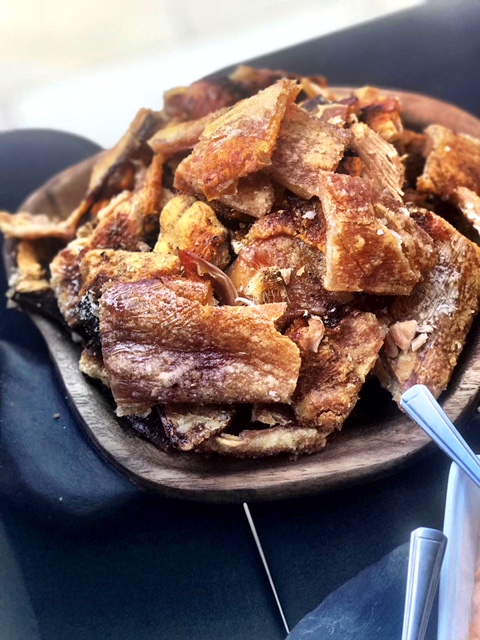 The 40 staff members were treated to a very special menu for the buffet and a rather pleasing view for their meal too! The whole 1pm event took place outside, the office location was at a riverside industrial estate and the weather held very fair. With plates loaded high with tasty food and beautifully sunny weather it was easy to mistake it for a scene somewhere along the French Riviera. There was plenty of space for all the catering equipment and gazebo, and all the social distancing measures could be observed.
The menu the clients created with the Hog Roast Twyford team was filling and fun for all the guests. There was tasty loaded fries, a generous bowl of healthy mixed salad, juicy corn on the cobs and a mountain of soft, gluten free rolls. An exciting dish the clients were keen to add was BBQ pulled jackfruit, as all of their staff are bubbly and adventurous people who were sure to want to try everything. The piece de resistance of the menu was a Classic Hog Roast, this was a large slow roasted pig that was complete with crispy crackling, homemade stuffing and optional tangy apple sauce.
The guests could enjoy all the serving table had to offer after they had sanitised their hands at the hand sanitising station that the Chef from Hog Roast Twyford set up. The guests used high quality wooden crockery and cutlery that the team had provided as part of the catering package.
Once all the guests had had their fill of the wonderful buffet the Chef from Hog Roast Twyford quietly tidied away. Along with gathering all the crockery and cutlery to take away so it can be washed and re-used, the Chef also gathered up all the rubbish generated from the catering. This would then be disposed of safely by the team, leaving the guests and clients to continue enjoying their lunch break and work day without having to worry.