After having spent a large chunk of their budget on an enviable wedding and reception location for their guests, Hog Roast Theale's latest clients were afraid that their guests would have nothing to eat, as so much of their budget was gone. They were saved however when Hog Roast Theale offered them first class food at a very reasonable cost.
The package selected by the clients has been heralded as the perfect introduction to wedding catering, it offers everything that any newlywed couple wants to offer to their guests. The guest list for this party was 35 people and they were all guaranteed a truly delicious buffet at the wedding reception.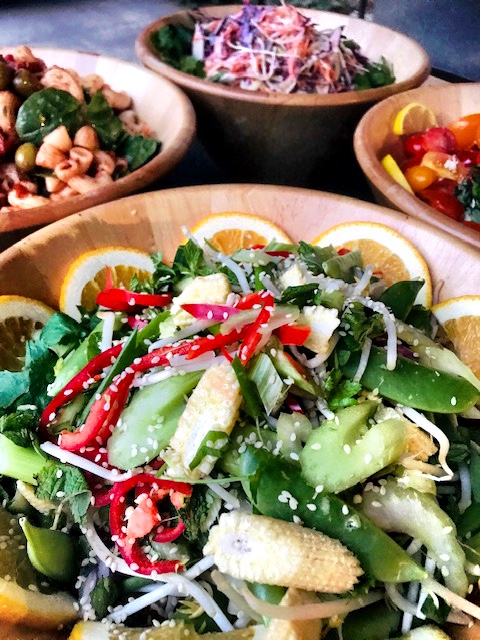 The serving time was set for 4:30pm, so the Catering Manager from Hog Roast Theale arrived at the dreamy venue several hours beforehand. They had plenty of time to set up their catering gazebo and cooking equipment before getting straight to work producing every dish. It was all handmade and handled with the greatest care and love by the team.
The dishes that the clients included: a Spit Roasted Spring Lamb that was seasoned with Rosemary, which was then served with Mint and an optional tangy Mustard & Dill sauce. This tasty and aromatic treat was accompanied by a sensational vegetarian lasagne, a selection of piping hot seasonal vegetables and delicious warm new potatoes in an herb butter. Finally, there was a large basket of soft gluten free rolls that were available for everyone to tuck into and enjoy.
For this event the clients selected to use Hog Roast Theale's finest china crockery and cutlery, which was included in the catering package. These items of finest china and silverware were taken away from the glorious venue at the end of the event, alongside all rubbish and waste pertaining to the catering. The waste was later disposed of responsibly by the Hog Roast Theale team, which meant that the clients could continue to enjoy their special day without worrying about the tidying up.
It was a simply sensational day with lots of sunshine that lit the venue up dreamily. The happy couple and their guests thoroughly enjoyed the buffet and the team were thrilled with the feedback they later received.