Outdoor wedding receptions are becoming an increasingly popular option for couples who are tying the knot. There are many appealing things about celebrating your big day outdoors and if it is done right, it can be a truly magical experience for everyone who attends.  If you want to escape the confines of a formal function room and you and your other half are eager to create a unique wedding reception for your upcoming nuptials, Hog Roast Winnersh are here to support you. We love catering for outdoor weddings – in fact it is one of our specialities. You may be concerned about the logistics of doing it outdoors – from the food to the weather, there are indeed many things you need to consider. But we would like to remind you of the many plus points of having your own unique outdoor wedding reception.
Choosing a scenic outdoor venue that is special to you
If you and your soon to be husband or wife have a certain place that you hold dear in your hearts, or you have simply found the perfect romantic setting, you can share this beautiful place with your guests by celebrating your wedding there. Whether it is a sea view, a magical sunset or being closer to nature that appeals to you about the place, nothing beats being outdoors on your special day in your special setting.
Flexibility and affordability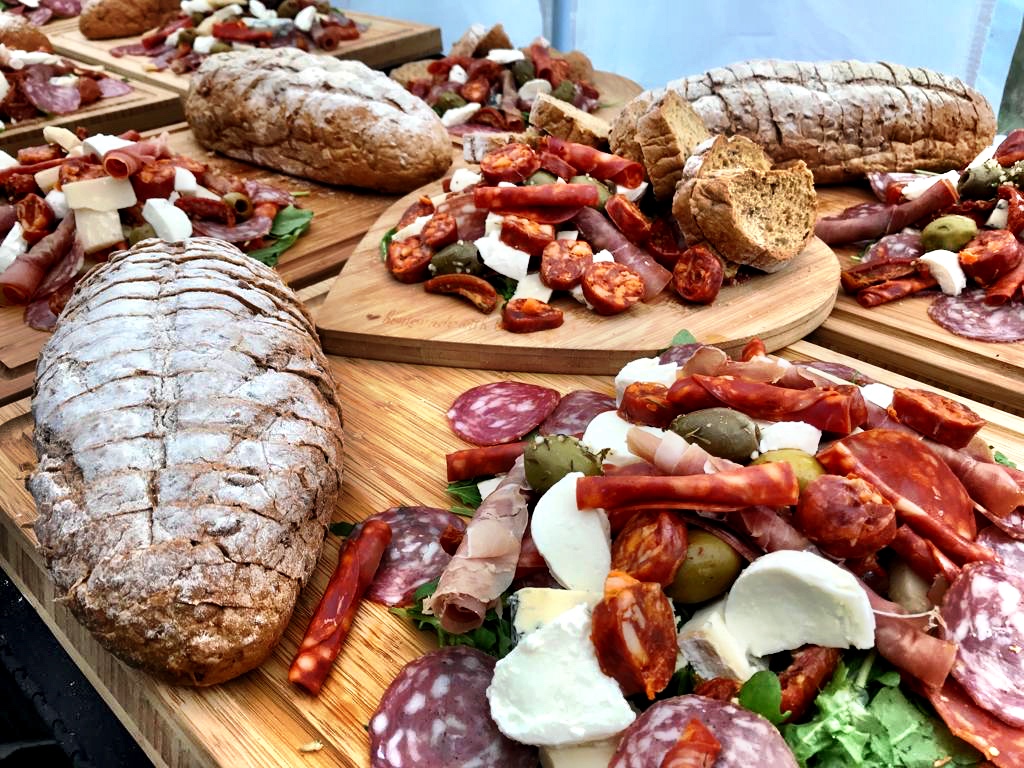 In practical terms, hosting your wedding outdoors can often be more cost effective than hiring an indoor venue. Not only that, you tend to have more flexibility when it comes to the number of guests you can invite as you are not as restricted with room size and capacity as you are when choosing an indoor venue.
Unique outdoor catering options
You can let your imagination run wild when deciding on the food for your outdoor event. Here at Hog Roast Winnersh, we offer dream outdoor wedding menus for receptions on any scale. From simple buffets with a few select guests to fine dining for a grand gathering of friends and family, we can provide a wedding menu that is as memorable as the setting.