After a year of blended learning, switching between virtual and face-to-face teaching, there is no school year more in need of a celebration than this one! For school staff, this has been a year of unprecedented circumstances, with many teachers needing to learn a whole new way of teaching their pupils. As a result, this year has presented schools with many new challenges and hurdles to jump over. To give thanks to their hard-working staff, many schools are hosting 'end of year' staff parties. One example of this is the event that Hog Roast Eton catered for at Eton College.
As the academic year comes to a close, Amanda was tasked with arranging a celebration to mark the end of term. She contacted our catering manager James and discussed her catering needs for the event: 35 guests from Eton College, with the lunch served at 12:30 pm. Together they decided on the perfect menu for the job- our delicious BBQ menu.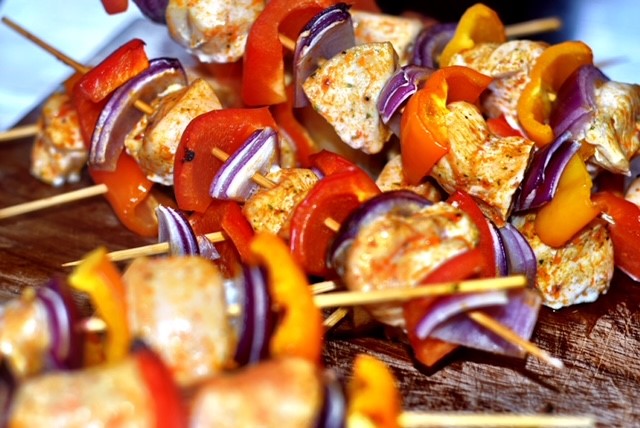 On the day of the event, Hog Roast Eton arrived early on-site to prepare and cook the dishes before lunchtime. The BBQ menu consists of a variety of different meat dishes, including succulent sausages, chicken kebabs, beef burgers and marinated spareribs. Amanda also added grilled chicken and vegetable skewers to the menu, alongside our vegetarian grilled halloumi skewers. The main dishes are served with a selection of sides, including chips, sweet potato fries, gourmet coleslaw, and Greek salad. To complete the main course we also serve fresh bread rolls and wraps, including gluten-free choices.
Following on from the main course, we provided desserts for 30 of the guests. The chosen desserts were vacherins and profiteroles, which were both served on china crockery.
Do you have an academic event approaching during the next school year? If so, get in touch with Hog Roast Eton today to book your catering. We have a variety of menus and catering styles, with something to suit any party or event. Simply let us know your party size, date, and location and we can begin to plan your perfect menu.