The most romantic day of the year is finally upon us, but with the doors of all your favourite haunts closed indefinitely, you have probably been left struggling to come up with ideas on how to mark the occasion properly.
You're certainly not alone! But being stuck at home doesn't have to mean forfeiting your plans, so, whatever you do, don't let lockdown get in the way of your love life this Valentine's Day. Instead, why not organise an evening in that you'll never forget?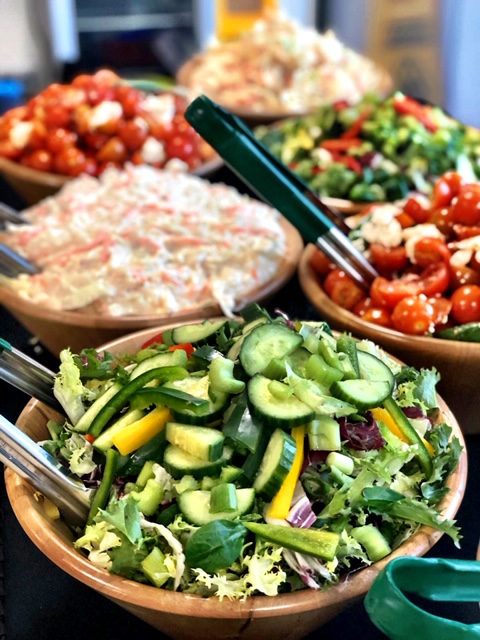 The time might be ticking on, but as always, you can count on Hog Roast Findon to swoop in and save the day with our splendid assortment of menu options! Which, if you haven't heard yet, can now be enjoyed from the comfort and safety of your own home; thanks to our completely contactless, Gourmet Delivery service!
Since introducing this newest extension to our catering repertoire mid last year, we've been unable to stop raving about it – and for good reason too! But it's not just our team who have become obsessed with this latest enhancement to our services; our customers have also been enjoying every minute of it!
This drop-off option is what has allowed us to continue facilitating the increasing demand for the succulent slow roasts that our customers and clients love so much. And this weekend will see our Hog Roast Findon team working flat-out to cater to the high volume of bookings we've already received over the last few weeks.
Our catering manager, Roy loves a bit of a challenge though, and the Hog Roast Findon team are definitely up to the task. So, if you've got a last-minute booking to make ahead of Valentine's Day, then now's your chance.
Thoughtful gifts are always the best received, and your other half is guaranteed to love this one! What's more, at Hog Roast Findon, we have menus to satisfy every palate, meaning there'll be no arguments over what to order as you'll both be able to enjoy an entirely bespoke meal, put together from across our wide selection of dishes, sides, accompaniments and desserts.