With football season in full swing and matches commencing weekly, it can be a good idea to make arrangements for your match locations and catering. Hog Roast Tongham catering is a great option for indoor or outdoor catering, with menus that ate versatile enough for a wide array of guests to enjoy. We provided catering in Berkshire to kick off the new season, and this is how it went…
As local football matches resume, our catering manager Roy was contacted to provide a buffet menu for a weekend home match. The catering needed to be a quick and easy meal for the guests to enjoy while watching the match. There also needed to be a vegetarian and gluten-free option to ensure that the menu was accessible for everyone.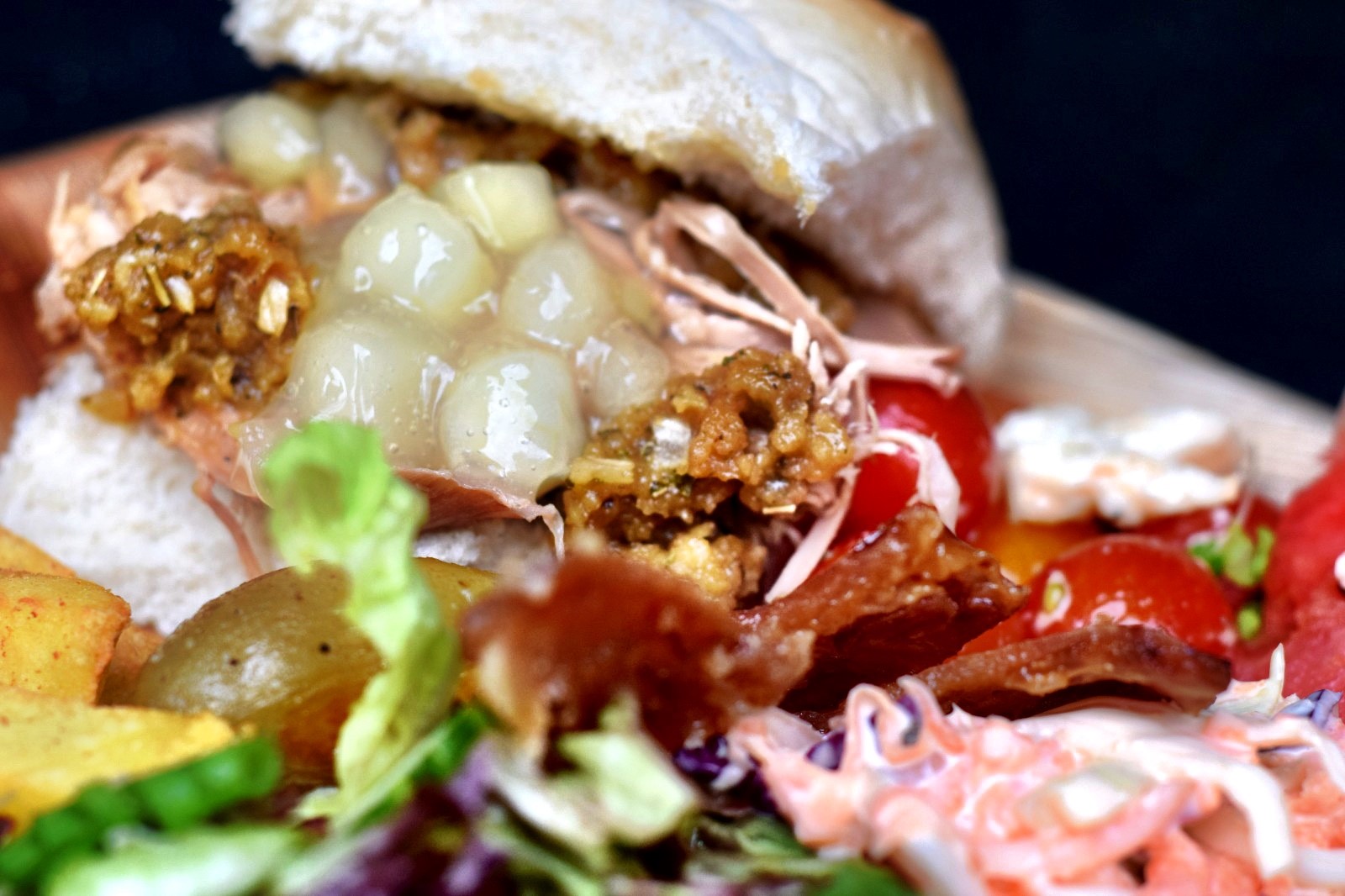 On the day of the match, our catering team arrived in advance to prepare the meal for half term. The serving time was 2:00pm, with 70 guests needing to be fed in 45 minutes. This was easy with our Classic Hog Roast menu since it is such an efficient menu to serve. We cooked our hog to perfection before our chefs expertly sliced the meat and served it in fresh bread rolls, with a gluten-free option available. For vegetarian guests, we provided delicious BBQ pulled jackfruit. The bread rolls were served with sage and onion stuffing and homemade applesauce, as well as tasty homemade chips. This created a menu that was enjoyable for all, with a variety of different dishes to choose from.
Our catering was a good luck charm for the team and left the guests ready to cheer on the second half of the match. It was great to be a part of this event and provide catering for an excellent sport!
Do you have an event in need of catering? If so, get in touch with Hog Roast Tongham today to find out what we can do for you! we have over 7 different menus to choose from and a dish to suit every guest. Simply let us know your party size, date, and location and we can begin to create your ideal catering package.