Planning a Bonfire Night event for your staff and their family is a great way to thank everyone for their hard work and dedication. Firework displays are perfect for the whole family, especially when paired with a delicious menu from Hog Roast Speen! Here is just one menu that our team can provide for the occasion…
Alan runs an office in Berkshire and is always looking for ways to reward his staff and keep them motivated to work hard. With Bonfire Night approaching, he decided to host a fireworks display for his staff to enjoy with their friends and family. To make the event even more memorable, Hog Roast Speen has been hired to cater for the occasion with our delicious slow-roast menu. Our catering managers Roy and James agreed that this menu would be perfect for the occasion since it is so warming and comforting, especially on a cold evening outside. The event is sure to be a lot of fun and our catering is bound to be another great aspect to an excellent evening!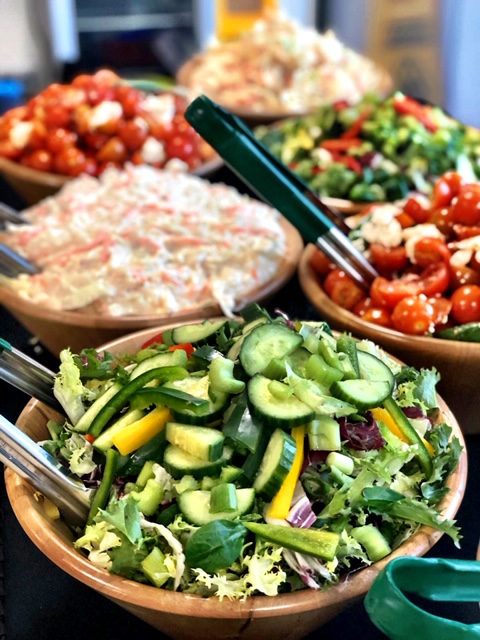 In preparation for this event, the Hog Roast Speen team will arrive at the venue in the afternoon to prepare for the 7:00pm serving time. Our food preparation will begin by slow-roasting the hog and allowing it over five hours to cook to perfection. Once ready, the pork will be expertly carved and served in fresh bread rolls, alongside sage and onion stuffing, homemade applesauce, and crispy crackling. Additionally, we will be serving veggie sausages and marinated chicken kebabs to ensure that there is something for every guest to enjoy. The mains will be served alongside homemade chips, gourmet coleslaw, and a green leaf salad to create a varied and delicious evening buffet.
To find out which of our menus is right for you, get in touch with Hog Roast Speen today. Simply let us know your party size, date, and location and we can get to work. We hope to hear from you soon!