Buying your first home is no small feat in today's world. With skyrocketing house prices, rising living costs, and stagnant wages, the journey to homeownership is a daunting one, to say the least. So, when Louise and Shaun finally managed to step onto the property ladder and into their dream home, they knew it was a momentous occasion that deserved a celebration to match. And so, they decided to host a housewarming party, inviting 12 of their closest friends and family to share in their joy.
For Louise and Shaun, this intimate gathering wasn't just about showcasing their new home and the hard work they had put into it; it was also an opportunity to express their gratitude to their loved ones. Their friends and family had been a source of emotional and moral support throughout the stressful process of buying and moving, and the couple wanted to show their appreciation.
This is where Hog Roast Newbury steps into the picture. Our skilled catering duo, Roy and James, were hired by Louise and Shaun to craft an irresistible feast for the occasion. Due to the small number of guests, a succulent suckling pig, known for its unparalleled flavour, was chosen as the centrepiece.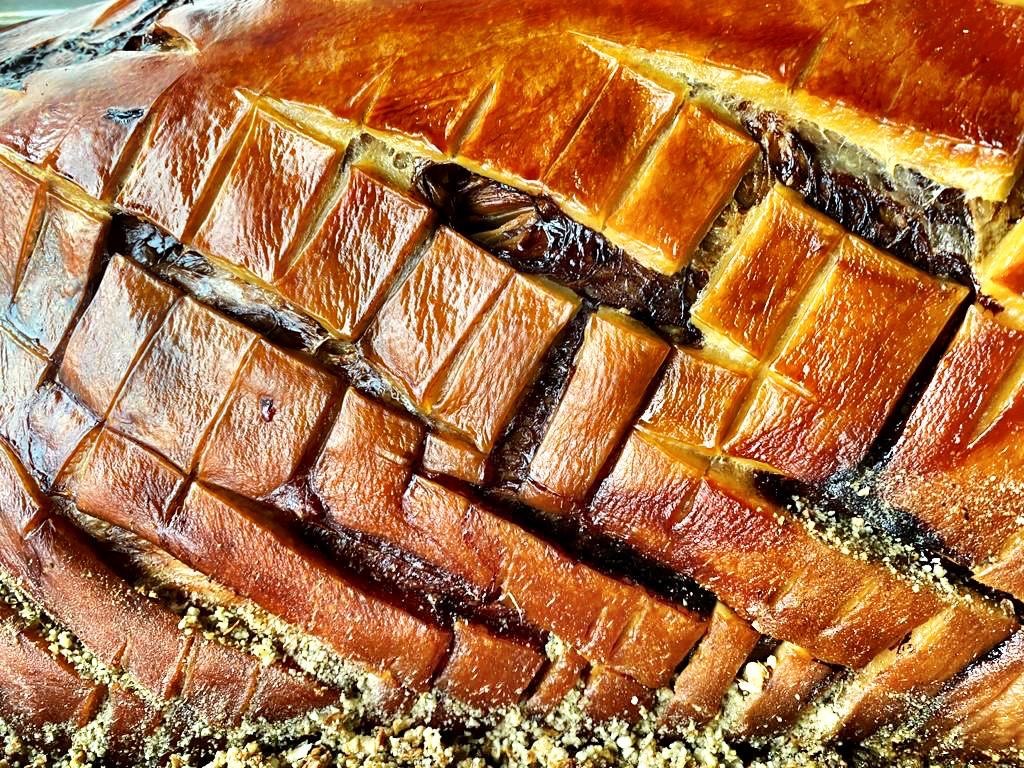 Served on gluten-free rolls with crispy crackling, savoury stuffing, and a dollop of tangy applesauce, the pig was a true delight for the meat enthusiasts. To cater to the non-meat-eating guests, our BBQ pulled jackfruit rolls provided a delectable alternative, ensuring everyone's taste buds were thoroughly satisfied.
The main dishes were complemented by an array of sides, including a seasonal mixed salad bursting with freshness, gourmet coleslaw adding a creamy crunch, and a refreshing tomato and mozzarella salad. And of course, no feast is complete without the classic comfort of regular fries.
As the evening unfolded, laughter and joy filled the air, creating a warm and inviting atmosphere that resonated with the spirit of a true home. The guests indulged in the scrumptious grub, and Hog Roast Newbury's involvement added an extra layer of delight to the celebration.
Louise and Shaun expressed their heartfelt thanks for our team's contribution, appreciating the role Hog Roast Newbury played in making their housewarming party a truly unforgettable experience.