After a tough year, (and boy has 2020 been tougher than most!) the workplace Christmas party is, understandably, a much-needed form of escape, and the perfect way for both employees and managers to completely unwind before a new year of hard work begins.
It's the only time of year where letting loose at work, getting tipsy and engaging in office hijinks is fully accepted – welcomed even – and here to make the whole experience that much more enjoyable is our team at Hog Roast Yateley!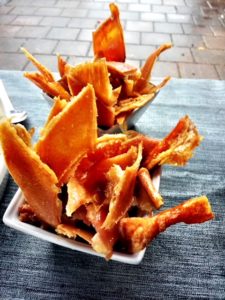 As leaders in our chosen field, we firmly believe that our delicious spit roasted pigs are the perfect accompaniment to any event, and after tasting one for yourself, we're quietly confident that you will agree with us!
In Berkshire, Roy has a handle on all your catering needs, and with years of experience working as Hog Roast Yateley's catering manager, and plenty of passion for transforming pork, turkey, beef – well, you get the idea – into sublime dishes that are suited to any taste, you can feel completely confident that your celebrations are in safe hands when you hand over the reins to us.
With the Christmas party season now in full swing, Roy has been hired to help out at many corporate parties in these past few weeks, with one of the most recent taking place on Tuesday afternoon.
Office manager, Zack, who is a long-time client of ours, had enlisted in the services of Hog Roast Yateley to supply a slap-up spread for 30-or-so people at the company Christmas brunch. While our festive menus have been incredibly popular again this year, this client instead opted for an old favourite of his: the corporate hospitality menu 3.
Having presented Zack with this menu several times in the past, Roy knew exactly what to serve, and so, on the day of the event he effortlessly whipped up a beautiful feast of coleslaw, couscous, Waldorf salad and sea salt and rosemary seasoned new potatoes which centred around a perfectly cooked, spit roasted pig with all the trimmings. As an added treat, Roy even included our homemade waffles with whipped cream and chocolate chips, which was a much welcome surprise!